From Korea to the U.S. and Beyond, Blepharoplasty Is on the Rise
Community is more than just a concept or a collection of people; it is a driving force. We want to feel a sense of belonging and celebrate what binds us together. When you look around and see others who reflect your shared style and expression, it bolsters your link to a larger community.
Double eyelid surgery has empowered patients to define their own facial contours and add layers and depth to their features. While these individual benefits are remarkable, there is also a collective reward to blepharoplasty (eyelid enhancement). The fact that double eyelid surgery is becoming more and more popular every year speaks volumes. People want to express their individuality, but they also want to honor their friends, family, neighbors and community. There is a great reason why the word "community" continues to echo through this article; it is the eye contact of civilization. We see others as an expansive mirror reflection of ourselves. We are inspired by our contemporaries, yet we strive to set ourselves apart from the average.
Double eyelid surgery allows each patient to be unique, yet stand together in a shared desire for improvement.
To flex your sense of belonging and individuality, explore the many subtle, striking options at your disposal. Dr. Kenneth Kim is an unparalleled master of blepharoplasty. Under Dr. Kim's esteemed leadership, Dream Medical Group can contour your eyelids to express your flair with every blink, wink, and glimmer. Conveniently located in the heart of Los Angeles, Dream Medical Group proudly serves the needs of Southern California and beyond. Contact our office at your earliest convenience to learn how you can benefit from a tailored blepharoplasty procedure.
We also offer virtual consultations for those who cannot currently visit us in person. No matter where you log on, Dr. Kim wants to connect with you.
Before and After Photos
Blepharoplasty: By the Numbers
Although the historical roots of double eyelid surgery stretch back to Japan in the 19th century, the procedure began to accrue popularity during the Korean War.[1] Back then, women often underwent blepharoplasty to assimilate to Western culture, but the irony was that double eyelid surgery celebrated the unique contours of the Asian face. By adding a supratarsal crease to the lid, surgeons have customized the dimensions of each look to match their patient's natural eye shape.[2]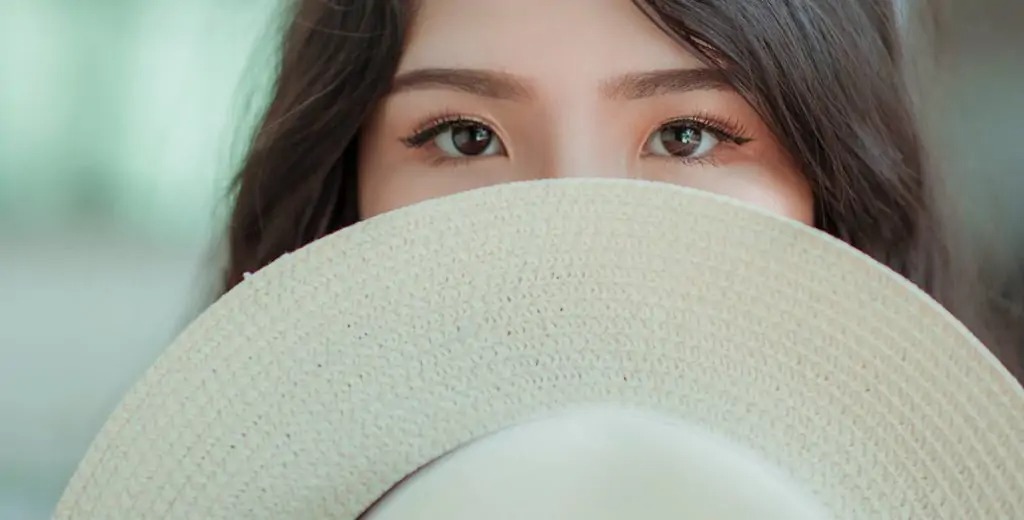 Fast forward to the present day, when double eyelid surgery has become the most popular cosmetic procedure in the world. The International Society of Aesthetic Plastic Surgery estimates that 1.43 million double eyelid operations were performed in the year 2014. One in five women in Korea have experienced the benefits of plastic surgery, and blepharoplasty is the most popular procedure on the peninsula.
The zeitgeist has spread to China, where double eyelid surgery brings in an estimated 900 billion Hong Kong dollars ($116 billion USD) annually.[3] The rewards inherent in crafting your own lid shape, layers, and depth appeals to the entire international community. In fact, the benefits of blepharoplasty have blanketed the globe. Nine out of the top ten ranked nations in the field of cosmetic surgery list eyelid surgery among their five most demanded procedures.[4]
Benefits of Double Eyelid Surgery
Popularity yields variation. With the rising tide of double eyelid surgery around the Earth, patients are learning how they can contour the procedure to their unique features. Dr. Kim is a pioneer of individualization. At Dream Medical Group, blepharoplasty is not a "one size fits all" experience. Instead, Dr. Kim strategizes a host of considerations for your eyelid crease specifications.
Whether you want a dramatic flair, a parallel layering effect, or a subtle tapering, Dr. Kim can help. He studies the dimensions of your natural look and allows you to emphasize your best options. From there, Dr. Kim accentuates your angles and creates a double eyelid crease according to your ideal vision.
Eligible Candidates
If you are a Los Angeles resident or visitor with a "monolid" appearance, then Dr. Kim can add layers to your look. Ideal candidates are non-smokers, in good health, and have realistic expectations for their triumphant transformation.
IDEAL CANDIDATES FOR BLEPHAROPLASTY
Have good skin tone
No diagnosed eye conditions, like glaucoma or detached retina
Generally, over 25 years old (but every case varies)
Desire a subtle, yet striking new look
To determine your eligibility for double eyelid surgery, contact Dream Medical Group soon!
Private Consultation in Los Angeles
A meeting with Dr. Kim is a rendezvous with aesthetic excellence. He is an accomplished academic, a skilled surgeon, and an industry leader in the wondrous variety of double eyelid surgeries.[5,6]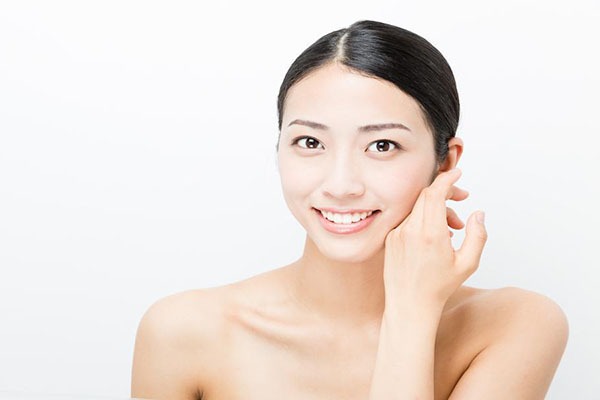 In addition to all of his professional achievements, Dr. Kim is a world-class listener. He can explain the fine details of crease height, lateral flare, and nasal tapering, but he truly wants to hear from you. Describe your ideal eyelid and he can explain the best way to achieve it.
In a continued effort to keep the lines of communication thriving, we update our blog regularly. Dream Medical Group is a think tank of cosmetic wellness and scientific insights. Feel free to peruse our blog posts and drum up any questions you may have about your aesthetic needs.
Preparation and Procedure
During your individual consultation, you will receive detailed instructions tailored to your medical history and future goals. Dr. Kim has also outlined a comprehensive preparation plan for potential patients, so please follow his directions faithfully.
If you have any questions about your upcoming double eyelid surgery, please call our Los Angeles office at (213) 700-4297.
A typical double eyelid surgery lasts approximately one hour, but Dr. Kim will not rest until your crease reflects your ideal self. He prefers to use a local anesthetic, but he will discuss your options during the consultation appointment. If you have questions about any details pertaining to your specific blepharoplasty procedure, please contact our Los Angeles office.
Recovery and Results
There are many great reasons why double eyelid surgery is so popular. The recovery time is relatively quick when compared to more extensive cosmetic procedures. You can be back to work within a couple of days and in the span of only two weeks, your minor swelling should completely subside.
Another reason why blepharoplasty is the talk of the aesthetic town is how unique each result is. No two lids are exactly alike, and double eyelid surgery only adds variation to your already signature look. To get a glimpse of your fabulous future, please visit our glowing reviews page!
Complementary Procedures
The perfect lid deserves the perfect frame. Dr. Kim can complement the appearance of your newly formed double eyelid with a facial strategy to match.
FACELIFT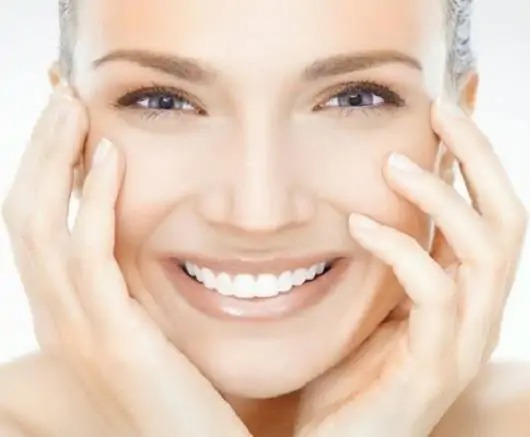 If you struggle with excess wrinkles and loose skin, consider the benefits of a facelift at Dream Medical Group. Dr. Kim can bring your features into harmonious balance, tightening your overall appearance and lifting your perspective!
BROW/FOREHEAD LIFT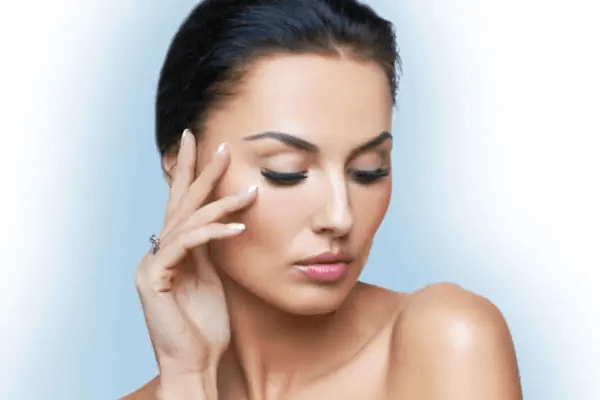 When creasing and fine lines are concentrated in your upper facial region, a brow lift may be your ideal solution. Dream Medical Group has pioneered a procedure that reshapes the skin along your forehead to smooth wrinkles and open the appearance of your eyes. Now everyone can marvel at your double eyelid contours!
FAQ
HOW MUCH DOES DOUBLE EYELID SURGERY COST IN LOS ANGELES?
Cost should never prevent quality care. Dream Medical Group is transparent about the price of every facet of your double eyelid surgery. Please contact our office and we can discuss the factors that may contribute to the final cost of your blepharoplasty procedure.
IS BLEPHAROPLASTY RIGHT FOR ME?
There is only one way to answer a question about your unique features and goals: consult with the best eyelid surgeon in California. Dr. Kenneth Kim is a published expert, a skilled artist, and your ultimate resource when it comes to double eyelid surgery. To add layers to your luster, call (213) 700-4297.
References