Double Eyelid Surgery for Younger Patients
Conveniently located to serve the areas of Los Angeles and Beverly Hills
Younger People Seeking Double Eyelid Surgery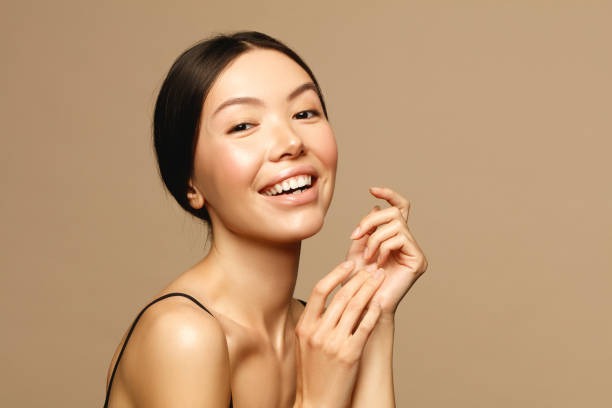 Double eyelid surgery is a cosmetic procedure that creates a creased upper eyelid for those wishing to alter a "monolid," which is commonly present in East Asian patients. Upper eyelid blepharoplasty (UEB) is considered by some younger East Asian adults to be something of a rite of passage, particularly in South Korea. It is a mainstay of Asian aesthetic plastic surgery and is consistently ranked as the most commonly performed procedure in the field. (1) And, for the surgeons that perform East Asian Blepharoplasty, or double eyelid surgery, there are several important factors to take into account, including the extent of excess skin, the potential of ptosis, and age. Younger patients tend to get UEB mostly for cosmetic concerns; older patients may opt for surgery for both cosmetic and functional issues. (2) However, younger patients will need results that last well into the future.
Today, there's little stigma surrounding plastic surgery. And, there has also been a shift in the aesthetic desires and demographics of patients. This has caused a boom in plastic surgeries for younger men and women, in both Asia and the U.S. These young adults are in-tune with contemporary style and fashion: trendsetters who know what they want, and how to get it. Today's younger patients have a wealth of options to achieve their facial aesthetic goals, especially those lucky enough to live in Southern California! With access to one of the top eyelid surgeons in Los Angeles, young East Asians eager to undergo double eyelid surgery can do so with ease and peace of mind.
Dr. Kenneth Kim is a leading Los Angeles plastic surgeon who specializes in East Asian cosmetic surgery. Located on the well-known thoroughfare of Wilshire Boulevard, close to LACMA, his plastic and reconstructive surgery practice provides essential, tailored cosmetic procedures for the East Asian community. Call his offices at (213) 700-4297 or fill out an online form to ask for further details about the double eyelid procedures he offers to his younger patients.
Before and After Photos
View More Photos
About Double Eyelid Surgery for Younger People
HOW ARE ASIAN AND CAUCASIAN EYES DIFFERENT FROM EACH OTHER?
Asian eyelid surgery is its own specialty. The techniques employed vary dramatically in comparison to those used in surgery for the Caucasian equivalent. This is due to the anatomical differences inherent in Asian facial features. Patients with natural double eyelids, which includes the majority of Caucasians, have thinner, more elastic eyelid skin. Additionally, the musculature of the eye is different. In eyes with East Asian features, a muscle called the levator palpebrae superioris can be smaller or weaker. These essential muscles of the eyelid are responsible for upper eyelid elevation and position. East Asian eyelids also tend to have more subcutaneous fat, which extends deeper into the orbit, or bony cavity, of the eye. A surgeon must take special care to take these points into consideration for successful double eyelid surgery.
CONSIDERATIONS FOR YOUNGER DOUBLE EYELID SURGERY PATIENTS
One of the clear differences between eyelid surgery for older and younger patients is its intended purpose. Whereas older patients may have functional deficits (such as vision difficulties as a result of ptosis) as well as cosmetic concerns, younger patients tend to opt for double eyelid surgery for purely cosmetic reasons, in order to fit the style they are looking for, and to enable an upper eyelid crease, or supratarsal fold, to be made. Research backs this up!
 
In younger populations, studies confirmed that the purpose of their eyelid surgery was primarily to create a supratarsal fold (a double upper lid). In older patients, these same studies showed that eyelid surgery created or elevated the supratarsal fold, but also resected (removed) the surplus eyelid skin. (3)
 
Older patients are likely to have excess eyelid drooping and extra skin present due to loss of tissue elasticity and muscle strength. Double eyelid surgery for younger patients should therefore be more conservative, removing less skin and leaving more fatty tissue, with a focus on retaining the patient's youthful eye aesthetics. However, before performing any eyelid surgery, for a patient of any age, Dr. Kim goes to great lengths to detect any underlying ptosis. The weakening of the delicate eyelid muscles can occur even in younger patients. If this is not surgically addressed during the double eyelid surgery, patients will experience diminished results as the years pass and the ptosis worsens. The sought-after eyelid crease can become eclipsed by the drooping upper lid, and the patient may have to seek revision surgery.
Benefits of Double Eyelid Surgery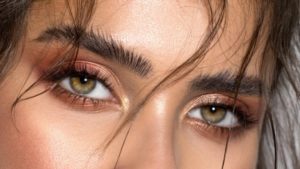 Younger East Asian patients who seek double eyelid surgery are looking for a surgical answer to a common cosmetic preference. These goals can be achieved with a surgeon who is sensitive to the needs of East Asian patients and who specializes in Asian eyelid surgeries. Allow Dr. Kim to help you achieve your ideal cosmetic goals in the heart of Los Angeles! Contact his offices at (213) 700-4297 for more details, or fill out an inquiry form to ask specific questions regarding double eyelid surgery.
Candidates for Double Eyelid Surgery in Los Angeles
Patients of any age with monolids who wish to attain a more defined upper eyelid crease may be good candidates for double eyelid surgery. Whether your request is purely for cosmetic reasons, or if your eyelids are causing difficulties with your vision, Dr. Kim will be happy to meet with you for a personal consultation to see if this plastic surgery would benefit you!
Your personal consultation is a simple meeting to discuss your current facial features and how you want to change them. Dr. Kim will work with you to find out the reason for your surgery, and will examine the area. This may involve taking detailed measurements of your eyelids and the surrounding area. If a double eyelid surgery is suitable for your needs, we will arrange your surgery date!
 
Dr. Kim will ask patients who have already undergone upper eyelid surgery, and who are seeking revision eyelid surgery, to give details about any prior surgical procedures they have had so a suitable treatment plan can be arranged.
Double Eyelid Surgery Styles
THE SUTURE TECHNIQUE FOR DOUBLE EYELIDS
This technique creates an eyelid fold without the need for incisions! The suture technique provides a natural appearance and minimal scarring. Because of this, it's a popular choice with patients. Dr. Kim performs this technique by firstly making small pin-prick incisions to remove fat, if necessary. Then, he passes a permanent nylon suture into the deeper layer of the eyelid. The more sutures that are added to these deeper layers, the stronger the double eyelid fold will be. There is a wide range of suture styles to choose from, each with its own benefits to suit individual requirements. Although the suture technique is very effective, younger patients should bear in mind one of the drawbacks of this technique is that the double eyelid suture may loosen over time.
 
The procedure length for the suture technique is thirty minutes to an hour. As it's a less invasive option it results in the speedy recovery of one-to-three weeks, with very little swelling. You will notice your final results between one and three months after your surgery date.
 
Dr. Kenneth Kim is an expert with the double eyelid suture technique and a trademark owner for a three-dimensional suture technique (3DST) double eyelid surgery.
The incision method creates a fold and reduces wrinkled or hooded eyelid skin. Studies indicate that East Asian patients with single eyelids have thicker soft tissue in the eye orbit and redundant skin in the area. (1) This can contribute to puffiness in the eyelid. For patients with more tissue in this area, the suture technique may not provide satisfactory results due to the heaviness of the eyelid on the sutures. As such, the incision technique is preferable. Dr. Kim has pioneered a unique incision method which results in minimal visible scarring. In this way, patients can achieve a striking eyelid fold and crease without the worry of prominent scarring.
 
Because this procedure involves a slightly more complex method, it takes around one hour. Swelling is present for roughly a week after surgery. After five to seven days, your stitches will be removed and you'll see your final results within a few months.
DYNAMIC FOLD VS. STATIC FOLD
Dr. Kim creates a dynamic fold in the eyelid crease. The dynamic fold results in a more natural look because even when you close your eyes, there is no hint that you have had adjustment surgery. After a successful eyelid procedure, the double eyelid folds in a delayed manner when you blink, instead of abruptly (as with a static fold that does not move naturally). You can discuss your preferences, discover more about Awake Eyelid Surgery, and see real examples of surgery results at your personal consultation with Dr. Kim. Book a personal consultation at his Wilshire Boulevard offices to speak to him about your aesthetic goals. Contact us at (213) 700-4297 today!
Corresponding & Complementary Procedures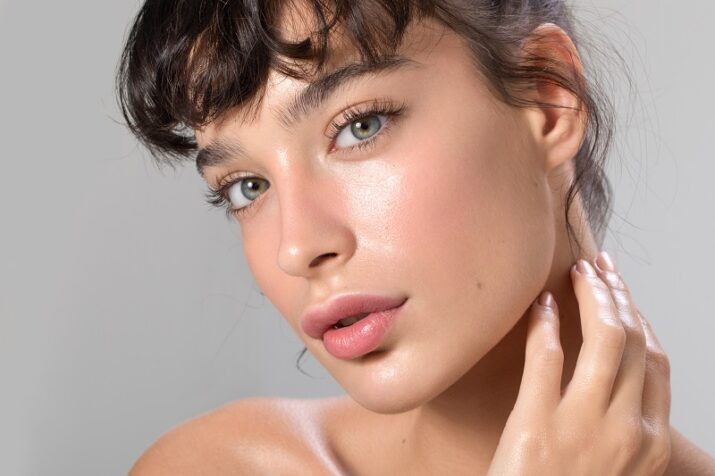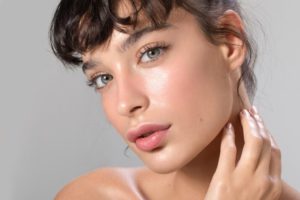 Epicanthoplasty – The epicanthal fold covers the inner corner of the eye. This feature is often more prominent in East Asian patients. Epicanthoplasty can be performed simultaneously by Dr. Kim with a double eyelid surgery to make the eyes appear bigger, straighten slanted eyes, and bring aesthetic balance to your face.
Lateral Canthoplasty – This procedure is an effective way to enlarge the eyes horizontally. If you've been accused of "looking mean" because of the shape of your eyes, even when your face is totally relaxed, consider a Lateral Canthoplasty to provide a friendlier, more desirable appearance.
Revision Double Eyelid Surgery – If you are not satisfied with the results of a previous double eyelid surgery, Dr. Kim offers revision blepharoplasties to correct these issues. Discuss your concerns with him at your personal consultation and discover if Revision Double Eyelid Surgery will rectify your current aesthetics.
Cost of Double Eyelid Surgery in Los Angeles
No two double eyelid surgeries are quite the same. Patients are individuals, and therefore have individual anatomical features to consider during a procedure. Because of this, the cost of double eyelid surgery will vary depending on your situation.
 
Interested in finding out more about the services offered by Dr. Kim? Visit his blog for more procedures, or follow him on YouTube, Instagram, or Facebook!
Can younger people get double eyelid surgery?
Yes! Younger patients can choose to undergo a cosmetic double eyelid surgery procedure. ​​Parental consent is required for patients under the age of 18 who want cosmetic surgery. This means that parents have the ultimate responsibility to gather information from medical providers, make sound choices, and be aware of the current and future consequences of their child's cosmetic surgery requests. Your surgeon can examine your eyelid anatomy and formulate an individual treatment plan with your specific needs in mind.
Is scarring bad after double eyelid surgery?
Although each individual responds differently to treatment, double eyelid surgery can be performed in a way that limits scarring. The final results of your treatment may depend on your skin elasticity and if you have had previous eyelid surgery. You can discuss the techniques offered by your surgeon in a personal consultation.
Kim, H. S., Hwang, K., Kim, C. K., & Kim, K. K. (2013). Double-Eyelid Surgery Using Septoaponeurosis Junctional Thickening Results in Dynamic Fold in Asians. Plastic and Reconstructive Surgery – Global Open, 1(2), 1–9. https://doi.org/10.1097/GOX.0b013e318293dc69 
Bhattacharjee, K., Misra, D., & Deori, N. (2017). Updates on upper eyelid blepharoplasty. Indian Journal of Ophthalmology, 65(7), 551. https://doi.org/10.4103/ijo.ijo_540_17 
Weng, C.-J. (2009). Oriental Upper Blepharoplasty. Seminars in Plastic Surgery, 23(01), 005-015. https://doi.org/10.1055/s-0028-1110096