Conveniently located to serve the areas of Los Angeles and Beverly Hills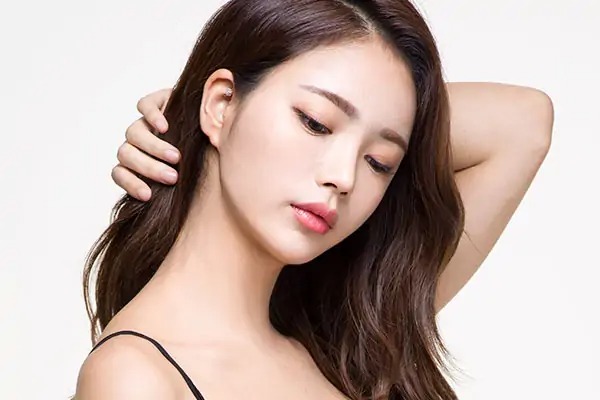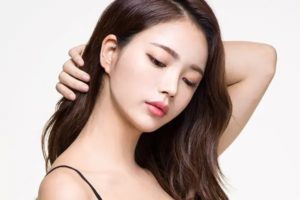 Epicanthoplasty is a procedure that aims to release, or partially release, what is called an epicanthal fold. The epicanthal, or Mongolian, fold is the skin present on the inner corner of the eyes of some Asian, particularly East Asian, patients. In the past, this procedure was seldom performed due to excessive scar formation after the operation. Even today, epicanthoplasty is rarely executed for its high chance of scarring after surgery. Dr. Kim is one of the few surgeons who performs it on a regular basis simultaneously with double eyelid surgery.
A heavy epicanthal fold occurs due to excess skin formation in the inner aspect of the eyes.
The excess skin is attached to connective tissue that is in turn joined to the underlying muscle in the lower eyelid. A heavy epicanthal fold hinders the natural formation of an outfold crease. Thus, epicanthoplasty is commonly performed in conjunction with double eyelid surgery to eliminate some of the epicanthal fold, such that a crease can naturally take hold without tension and scarring.
 
Part of the beauty in Asian eyes is the almond shape. The almond shape forms due to the epicanthal fold; therefore, if all of the fold is removed, a patient will lose the Asian appearance. For this reason, the almond shape is molded by removing most of the epicanthal fold, but leaving ever so slight amount.
Asians with a harsher appearance would benefit from most of the epicanthal fold removal as it will lead to softer, more open look.
On the contrary, those with already round features on the face will be subject to eyes with slight epicanthal fold after surgery, in order to contrast the softer qualities with sharper eyes.
Epicanthoplasty ​Before and After Photos
View More Photos
No matter your eye shape, Dr. Kim tailors every eye surgery to balance and compliment his patient's unique facial features.
Depending on the needs of your unique case, you may receive a medial epicanthoplasty or a lateral epicanthoplasty. A medial epicanthoplasty will address the epicanthal tissue at the inner corner of the eye. A lateral epicanthoplasty addresses the epicanthal tissue of the inner eye, as well as the tissue at the outer corner of the eye. A lateral epicanthoplasty can lengthen the appearance of the eye.
 
Dr. Kim specializes in reshaping Asian eye folds but also performs artful eye surgery for patients of all backgrounds. If you would like a brighter, wider eye, epicanthoplasty and double eyelid surgery will achieve a rejuvenating double eyelid appearance.
Benefits of Epicanthoplasty
Your eyes will look bigger and brighter
Address a tired appearance
Remove tissue safely from the inner and upper eye
Straighten slanted eyes
Lengthen the appearance of the eyes
Balance the face
Advanced surgical techniques guarantee desired results
Lifelong improvement to your eyes and facial appearance
Candidates for Epicanthoplasty
Dr. Kim has extensive experience with Korean eyelids and Chinese eyelids.
You are a good candidate for an epicanthoplasty if you have a thicker epicanthal fold that creates a tired or smaller appearance of the eyes. If you wish you had larger eyes, Dr. Kim can deliver your desired look by combining epicanthoplasty and double eyelid as necessary.
 
Epicanthoplasty makes it easier to transition an Asian eye crease into a double eyelid. If you are interested in widening your eyes and want to preserve your ethnicity in your features, Dr. Kim can accomplish your desired results with the help of epicanthoplasty.
If you are looking to achieve a natural-looking double eyelid, epicanthoplasty can help.
In order to receive epicanthoplasty, patients should be in overall good health. If you have a condition which interferes with your body's ability to heal, notify Dr. Kim during your private consultation. If you smoke, you will be asked to discontinue smoking for three weeks before and three weeks after your surgery. This is because smoking can slow down your body's ability to recover.
 
Dr. Kim has extensive experience with patients who are from Asian backgrounds, although he has helped men and women of all ethnicities widen their eyes and achieve their preferred eye shape.
It is important to us that our patients are well-informed and feel confident in their treatment decisions.
You will receive a private consultation with Dr. Kim to determine your candidacy for epicanthoplasty surgery. Dr. Kim will examine your eyes and facial features to get a clear sense of what eye surgery options will achieve your desired appearance. In order to guarantee your treatment plan will be right for you, Dr. Kim will go over your medical history and current medication use with you.
 
If you have any questions about epicanthoplasty surgery or any other ways you can improve your eye shape, Dr. Kim will answer them for you during your consultation.
The surgery takes place under local anesthesia, with or without oral sedatives.
In order to prevent scarring, Dr. Kim makes one of two approaches. The first approach is the rearrangement of tissue within the lower eyelid and inner eye. The second approach is the mobilization of the epicanthal tissue to create flexibility within the epicanthal skin. Either of these methods can be used to counteract tension, which would be inevitable due to the removal of excess skin. It is a surgical principle that any tension is key to scarring; thus, preventing tension is always a significant objective in any surgical operation.
 
Epicanthoplasty is largely performed simultaneously with the suture or incision technique double eyelid surgery.
The duration of the surgery is approximately 30 minutes.
If a patient receives a double eye surgery in conjunction with their epicanthoplasty, their surgery may take closer to an hour.
The skin stitches will be removed 4-6 days after the surgery at our office. The critical swelling will subside in 1 week, and the remaining swelling will subside gradually within 8-12 weeks.
Healing profiles will vary per individual patient. Patients will be able to return to work within two weeks of surgery, but this depends on post-procedure swelling and patient preference. You will be able to wear makeup within a few days of having your stitches removed.
Patients will receive recovery instructions to help them care for their stitches and accomplish their best scar-healing outcomes.
Ice application will help reduce swelling in the days after your epicanthoplasty. Patients can speak to Dr. Kim about approved over-the-counter methods of controlling any post-procedure discomfort.
Try to avoid sun exposure during the first weeks of your recovery. If you have to go outdoors, wear protection and conceal your eyes with large sunglasses.
Results 
After an epicanthoplasty, your eyes will look wider, brighter, and more alert. Your epicanthal fold will no longer weigh down your upper eye appearance. Patients who receive epicanthoplasty in addition to double eyelid surgery will enjoy a larger, more flattering eye shape overall.
 
Patients will see results from their epicanthoplasty within a few weeks of treatment. As swelling reduces and your incisions heal, your tissue will accept the changes made during your procedure. Patients will see their final outcomes within 3 months of their epicanthoplasty.
 
Patients' eyes will have an expressive, open appearance after epicanthoplasty. Patients who received epicanthoplasty and double eyelid surgery will enjoy double lidded eyes and a wider, more flattering eye shape.
WHAT CAUSES EPICANTHIC FOLD?
Epicanthic folds, or the upper eye fold that covers the inner corner of the eye, are a result of genetics, heritage, and age. Dr. Kim can help you find the right treatment plan to address the appearance of the epicanthic fold and achieve your ideal eye shape.
HOW IS PTOSIS SURGERY DONE?
Ptosis is the weakening of the upper elevating eye muscle, usually resulting in a droopy eyelid. There are a variety of surgical methods Dr. Kim can turn to correct ptosis. Double eyelid surgery can correct ptosis by anchoring the eyelid skin to the eye elevating muscle. Dr. Kim can also correct ptosis by flipping up the eyelid and working on the deep inner eyelid with a non-incisional procedure. Patients who are interested in addressing their ptosis are invited to schedule a consultation to learn which ptosis treatment option will be right for them.
IS Epicanthoplasty DANGEROUS?
Epicanthoplasty, when performed by a board-certified plastic surgeon like Dr. Kim, is a safe, effective way to improve the shape and appearance of your eyes. Due to the delicate nature of the eye tissue and surrounding muscles, you should receive your eyelid surgery from an experienced, board-certified medical who you are confident can deliver your ideal results.
Dr. Kenneth Kim has extensive experience working with eye shapes from all ethnicities. He will make sure your surgery is safe and appropriate for you.
HOW MUCH DOES EPICANTHOPLASTY COST?
The price of epicanthoplasty surgery depends on the details of your personalized treatment plan. The type of epicanthoplasty you will receive and whether additional eye surgeries will be performed in addition will also affect the cost of your surgery. Once you receive your personalized surgical plan, you will also receive a pricing breakdown that reflects your plan. Dreaming of wider, more expressive eyes? Dr. Kim can turn your dreams into reality.