Botox Cosmetic / Injectable Fillers
Conveniently located to serve the areas of Los Angeles and Beverly Hills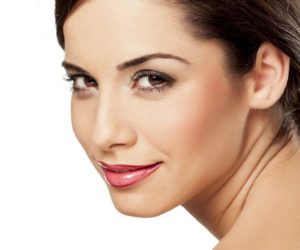 Do you feel young at heart, but your skin says otherwise? If you have fine lines and wrinkles on your forehead, around your nose and mouth, or under the eyes, you are not alone. Lines and wrinkles can develop as early as a person's 20s! Thankfully, today's advanced injectable solutions enable patients to erase their fine lines and wrinkles in just minutes!
Dr. Kenneth Kim achieves quick, comprehensive facial rejuvenation with Botox and an array of dermal fillers. Each type of injectable offers its unique formula and benefits. A targeted injection is all it takes to smooth pesky lines and wrinkles from the skin! Dermal fillers are additionally an excellent way to add natural-looking volume to the contours of the lips, cheeks, and other facial features. 
If you would like to address signs of aging on your face and hands, conveniently and with minimal downtime, Botox and/or Filler injections at Dream Medical Group in Los Angeles deliver customized, beautiful results.
Wrinkles: What You Need to Know
Botox keeps dynamic wrinkles at bay for three to six months or more, depending on patients' unique body chemistry.
Fine lines and wrinkles develop in two forms: static and dynamic. The type of wrinkle determines the form of treatment that will be most effective. When we speak and form common facial expressions, such as smiling, frowning, and squinting, our muscles strain and stretch our skin. Muscle overuse or "overfiring" can eventually hold the creases related to these expressions in place, resulting in the formation of 
dynamic wrinkles on the brow, around the lips, or under the eyes
. Botox injections are designed to 
safely and effectively
 relax the muscles that hold dynamic wrinkles in place. The result is smoother, healthier-looking skin.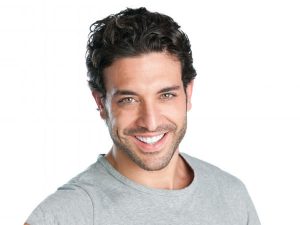 The second and most common form of wrinkle is the static wrinkle. Static wrinkles form when the skin loses its healthy support structures, resulting in volume loss. Volume loss is an inevitable, frustrating development. Static wrinkles commonly form around the nose and mouth, as well as on the hands. Thankfully, static wrinkles can be addressed with strategically-placed injections of dermal fillers! Dermal fillers are a convenient, FDA-approved method of adding natural-feeling volume that will last for a year or more. 
Most patients experience a combination of static and dynamic wrinkles. Botox and Dermal Fillers enable Dr. Kim to perform a comprehensive "liquid facelift. These convenient injectables enable him to make a long-lasting improvement, in just minutes!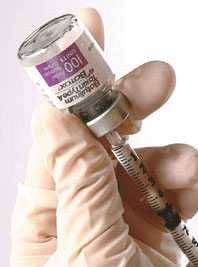 Botox is a prescribed medication made of botulinum toxin, a cosmetically-approved form of Clostridium botulinum. Botox functions by blocking the neuromuscular transmission through decreased acetylcholine release. This temporarily paralyzes the injected muscle and weakens it. When Botox is used for cosmetic purposes, only a small dosage is injected to prevent any adverse effects.
Botox was approved by the FDA in 2002 to temporarily treat moderate to severe frown lines between the eyebrows. The regions for Botox treatments have expanded from frown lines to the frontalis (forehead region), mentalis (chin region), crow's feet (eye regions), nasalis (nose region), and masseter (jaw muscle).
Botox is a non-invasive rejuvenation method with proven effects. The procedure is simple and short and does not cause a lot of pain. Because of these characteristics, Botox injections are also labeled a '3S' (simple, safe, and satisfactory) procedure.
Frontalis (Forehead)
Mentalis (Chin)
Corrugator (Between brows)
Masseter (jaw muscle)
Nasalis (nose)
Botox Effects and Duration
The effects of Botox will start to appear 2-3 days after the injection, but it will take about 1 week before maximum effects are noticeable.
Effects will last for 3-6 months but vary individually. Patients will decide to receive the injection again when fine lines reappear.
The effects of Botox will start to appear 2 weeks after the injection and will take about 6-8 weeks before maximum effects are noticeable.
The effects of the procedure will last for 3-6 months but vary individually. Patients will decide upon retouching the injection again in 4-6 months, and the Botox effects will last longer after multiple injections.
Dr. Kenneth Kim offers Restylane, Perlane, and Juvederm fillers. The main ingredient in these fillers is Hyaluronic Acid, a naturally-occurring molecular within the body. The Hyaluronic Acid molecule is moisture-retentive and plays an important role in keeping elastin and collagen in the skin healthy. The natural aging process reduces the amount of collagen and hyaluronic acid in our skin, which causes deep lines and a reduced facial volume. Hyaluronic acid will fill deep lines and increase volume in targeted areas. The hyaluronic acid in these fillers achieves results that look and feel natural. Hyaluronic acid has the additional benefit of stimulating collagen production within the skin, which helps to extend and complement the outcomes of the injection. Fillers are injected underneath the soft tissue of the face and patients will see a difference in their face immediately.
Restylane and Perlane are FDA-approved fillers that are widely utilized across the world.
Restylane and Perlane will not only 
fill your deep lines
 but can also heighten the nose and increase volume in various areas of the face. Restylane is 
safe to use
 on delicate skin, including the skin of the hands and around the eyes. Perlane is three times thicker than Restylane, making it 
ideal for treating thicker skin, such as that of the cheeks and chin
. The duration of the injection is short, but patients will see results immediately after the procedure. The injection contains lidocaine (local anesthesia), thus minimizing pain during and after the procedure.
Juvederm is an FDA-approved, gel-type filler often utilized in removing "smile lines" from the corners of the nose to the corners of the mouth and scars. Juvederm is also often utilized in lip augmentation. It contains lidocaine (local anesthesia), thus minimizing the pain during and after the procedure.
Pre-Operative Care
There are no special instructions before the procedure.
Make-up will be removed at the injection site before the injection.
Lidocaine cream may be applied at the injection sites for patients who are concerned with pain.
You are a good candidate for treatment with Botox and/or Dermal Fillers if you:
Have moderate to severe wrinkles on your face or hands
Are frustrated by nasolabial folds and marionette lines
Have frown lines, glabellar lines, or crow's feet
Have smoker's lines
Have a healthy remaining degree of skin laxity
Are in overall good health
Are at a stable weight
Are not experiencing an active skin condition
Have positive but realistic expectations of treatment outcomes
Do not yet qualify for surgical intervention
Dr. Kenneth Kim will be happy to answer any questions you have about Botox and fillers during a private consultation at Dream Medical Group. He will examine your skin closely and assess your health history and medication use to make sure these injectables are safe and appropriate for you. Once he has a strong sense of your case and your goals for your appearance, he will make a professional recommendation if Botox, fillers, or a combination of the two will provide your desired results. You will have the opportunity to view Before & After photos of Dr. Kim's beautiful, revived patients. Together, you will create a personal injection treatment plan.
Treatment: What to Expect
Botox and Dermal Fillers are administered in quick, comfortable treatment sessions. Patients can accomplish full-facial rejuvenation and get right back to their day, all in less than fifteen minutes!
Botox and fillers are administered using fine, medical-grade needles. Many people find the minor pinch of the injections tolerable and compare the treatment to a small bug bite. Patients have the option of receiving a topical anesthetic to keep them completely comfortable during their treatment.
Once you are sitting comfortably, your skincare expert will administer your chosen injectable into a targeted area of the face. These injectables are versatile and will be applied to achieve the patient's preferred results. Botox will be administered to address dynamic wrinkles, while static wrinkles will be addressed with patients' selected dermal filler. One type of dermal filler may be administered to treat the appearance of wrinkles, while another may be administered to add targeted volume to a specific facial feature.
The recovery period after treatment with Botox and/or Dermal Fillers is short and hassle-free. Patients are free to return to their day following their injection. Avoid touching your treated area for six hours after your appointment.
You may have some swelling, bruising, or itchiness immediately after the procedure, but it will naturally disappear.
Avoid contact with water and make-up 1-2 hours after the injection.
Avoid hot temperatures, sauna, or strenuous exercises 7 days after the injection.
Avoid alcohol for 24 hours.
Bruising and swelling can be controlled with ice application. Patients can reduce post-procedure bruising by avoiding blood-thinning medication and supplements for two weeks before and two weeks following their rejuvenation with Botox and/or Fillers. Blood-thinning supplements include Ginkgo Biloba, turmeric, fish oil, garlic, and vitamin E. 
Botox may take two to seven days to take effect. Results of fillers will be apparent immediately and continue to improve as post-procedure swelling subsides. 
The wrinkle-fighting results of Botox last for three to six months. Your wrinkles will vanish, restoring your smooth, relaxed skin tone. Patients who receive Botox to address their jaw muscle will see the effects start to appear 2 weeks after the injection. Full effect will be noticeable at about 6-8 weeks.
Fillers are a highly popular rejuvenation option for a reason! The hyaluronic acid in fillers will stimulate collagen production within the skin to deliver the most natural, long-lasting results. 
The longevity of the patient's filler will depend on their chosen type and facial placement. Fillers last an average of nine to twelve months or more. 
Patients who love their results can easily extend their outcomes for the long-term with conveniently-scheduled maintenance appointments.
Erase your wrinkles and get back to your day with Botox and fillers. If you have questions about the beautiful benefits of Botox and fillers, contact the helpful staff at Dream Medical Group in Los Angeles today.