Conveniently located to serve the areas of Los Angeles and Beverly Hills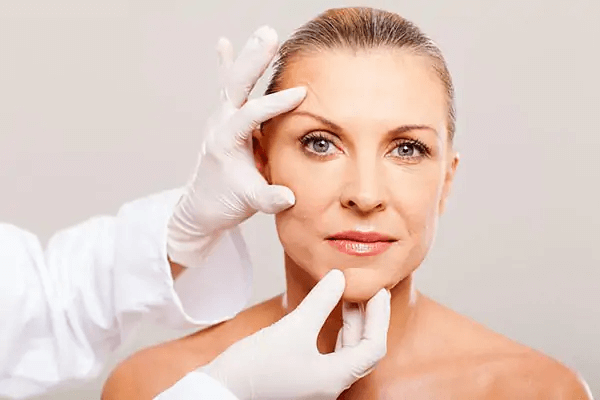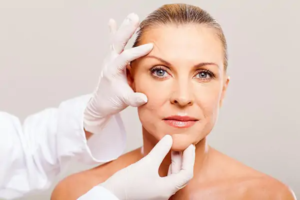 The human face is a wondrous landscape of character and emotion. 
We can convey complex messages without ever saying a word. But as our faces age, they lose some of their elasticity and vitality. The effects of time are often most noticeable in and around the eyes.
Drooping eyelids can make a person's face look tired or sad, even when they are perfectly alert and happy. Dr. Kenneth Kim can help tighten your look and enhance your lids. Dream Medical Group offers the most comprehensive and meticulous blepharoplasty in Los Angeles. If you struggle with droopy eyelids, Dr. Kim and his staff are your best resource for cosmetic improvement.
About Droopy Eyelid Correction
When an eyelid hangs improperly, it can cause aesthetic issues, discomfort, vision problems, and irritation. Your eyes dry out more easily when the lids droop away from the cornea. These problems are all treatable with the proper surgical strategy.
When the lower lids droop away from the eye, it is a condition called ectropion. There are many possible causes for ectropion, including Bell's palsy, a subcutaneous cyst, skin irritation, or simple aging. As we get older, we produce less collagen and elastin. These are the building blocks of healthy skin. When the support structures of the skin begin to falter, it creates saggy pockets and wrinkles. Hence, aging can cause the lower eyelids to droop.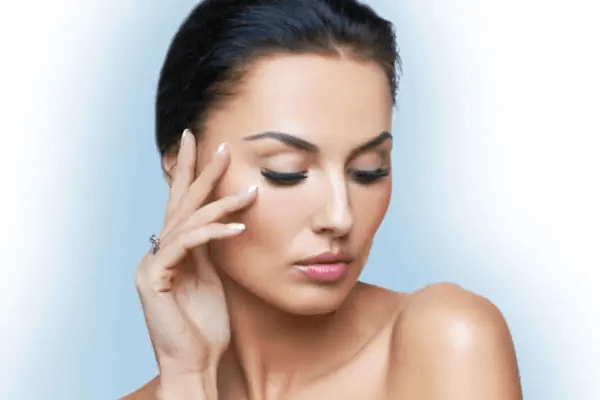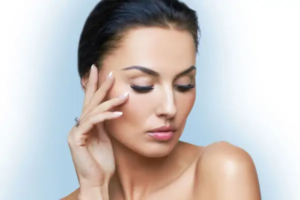 Outdated methods of blepharoplasty have also left patients with droopy lower lids.[1] If you received dissatisfactory results from another clinic's surgical techniques, we can correct it. Dr. Kim takes a holistic approach to eye beauty. When he contours the eyelid, he takes every facet of its aesthetics into account. Dr. Kim does not merely remove fat or excess skin around the eye; he shapes the overall look of the face.
Blepharoptosis is a muscular disorder in which the upper eyelids are too weak to fully support their own weight. Most eyelids only hang down one to two millimeters from the top of the cornea. People with blepharoptosis, however, have upper lids that droop even further, often impeding their vision.[2] When the upper eyelids contain excess skin, this is a condition called dermatochalasis. The symptoms of dermatochalasis are often similar to blepharoptosis, causing the upper eyelids to block one's vision. Dr. Kim can correct either condition with precision, care, and diligence.
 
If you are struggling with droopy eyelids, Dream Medical Group is here to help. Schedule a consultation at our Los Angeles office and tell us how we can help alleviate your cosmetic frustrations and/or health concerns.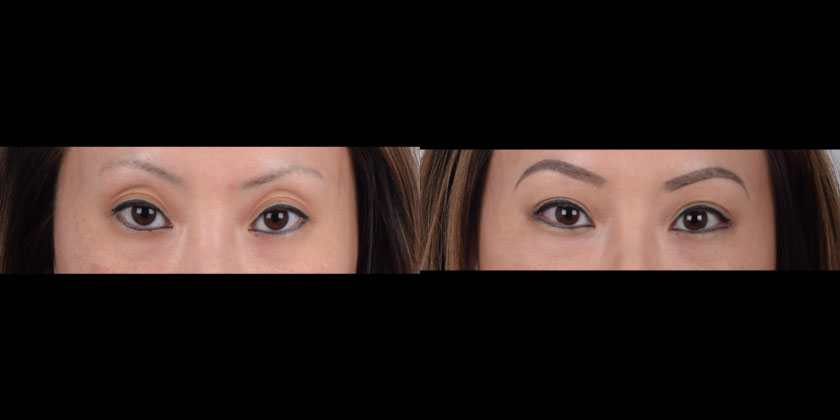 Asian female in her 40s underwent lateral canthoplasty eyelid surgery to reshape and elongate the outer corners of her eyes. Lateral canthoplasty is very effective for eyes that need horizontal enlargement. Opening the eyes wider helps make the face appear more proportioned. The after photo shows more open, softer, and glamorous eyes.


Asian female in her 20s with monolid and epicanthal folds underwent Asian double eyelid (Asian upper blepharoplasty) and epicanthoplasty surgeries. Based on the structure of the patient's eyelids and the look they are trying to achieve, every double eyelid procedure is customized to the individual. Epicanthoplasty involves opening the inner corner of the eyes. The after photo shows defined double eyelid folds and elongated inner corners resulting in more proportioned eyes relative to her overall face.
The Benefits of Droopy Eyelid Corrective Surgery
When you experience eyelid enhancement, your whole world opens up. Droopy lids may cause impaired vision, a saggy expression, and overall unhappiness with one's appearance. By tightening and lifting the look of your lids, Dr. Kim and his associates can restore your youthful expression and reduce the complications related to droopy eyes.
Ideal Eyelid Surgery Candidates

If you are a healthy individual who wishes to correct a droopy eyelid condition, then you may be a perfect candidate for corrective enhancement. Please inform the Dream Medical Group staff of any conditions you may have, including dry eye, detached retina, glaucoma, or any serious vision impairments.
 
Let's start a conversation to cover any questions you may have and address all of your concerns. We are determined to provide you with the best eyelid care in Los Angeles.
Schedule Your Personal Consultation in Los Angeles
You do not need to struggle with the discomfort or dissatisfaction of droopy eyelids. Please 
contact Dream Medical Group 
and book a personal consultation. During your initial meeting, we will discuss your 
cosmetic goals
, your medical history, and your questions regarding eyelid surgery.
Dr. Kim wants to assess your vision and general state of health to strategize the best corrective options for you.
He also looks forward to hearing your input so you can progress to the next step in your eyelid evolution. To learn more about Dr. Kim and his team prior to your appointment, please visit our Blog. We appreciate the opportunity to communicate directly with our readers, and look forward to connecting with you one-on-one during your consultation.
Preparation for Blepharoplasty
As part of your consultation, you will be given detailed instructions to prepare for your specific procedure. Every eyelid is unique, so your preparation will be tailored to your specific goals.
The knowledgeable team at Dream Medical Group can explain which medications to avoid during your preparation period.
Please 
quit smoking
 at least two weeks before the date of your procedure. Nicotine products negatively affect your vision as well as your circulation. Speaking of circulation, you may be instructed to stop taking aspirin, ibuprofen, or other products that reduce clotting.
Eyelids droop for different reasons and with varying degrees of severity. Dr. Kim will inspect your eyelids and suggest a course of action specific to your case. It is 
ideal
 for your iris to be 80-90% visible to others. When your upper eyelid hangs too low, it obstructs more of your iris. This is a condition known as ptosis. Individuals stricken with ptosis have trouble fully lifting their eyelids for a sustained amount of time due to weakened muscles. The experts at Dream Medical Group offer a 
Ptosis Repair
 procedure to 
support and lift
 the upper eyelid to its optimal position.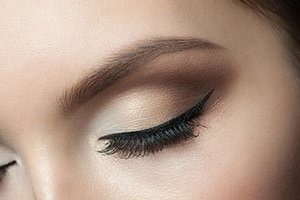 If your lower eyelids are drooping lower than you want them to sit, it may be a result of excess fat pushing them up and out. Lower Eyelid Fat Removal can remedy this problem and allow your eyelids to lay flush against your cornea, creating a tight, youthful look. On this topic, Dr. Kim has perfect the Youthful Eyelid procedure specially designed for Asian clients.
Regardless of your ethnicity, age, or gender identity, the experienced staff at Dream Medical Group will provide the utmost care and comfort during your procedure. After administering the appropriate anesthetic, your doctor will create any necessary incisions with an eye for aesthetics. We want to hide those scars, no matter how tiny they might be! The duration of your procedure depends on the nature of your droopy eyelid correction.
Our friendly team will attend to your needs throughout the surgery and beyond to assure a happy and healthy recovery.
Recovery from Eyelid Surgery for Ptosis
Please follow Dr. Kim's directions regarding medications and treatment of the skin near your newly contoured eyelids.
You may experience minor swelling or sensitivity following an eyelid cosmetic procedure. This is completely normal, but please do not hesitate to ask for assistance from a medical professional at Dream Medical Group. To 
maximize your comfort
, we will provide you with ice packs to apply to the incision site(s). Please avoid direct contact with sunlight and wear protective UV sunglasses when you go outside. Most blepharoplasty surgeries require between one and two weeks for a full recovery, but each case is unique.
Ravishing Results, Rave Reviews
Put your droopy eyelids in the rearview mirror and focus on your stunning new appearance. Dr. Kim can replenish your look by tightening loose skin around your eyes, removing unwanted fat deposits, and crafting shapely contours for your lids.
But don't take our word for it: check out these glowing Reviews from our amazing clientele.
Your satisfaction is our top priority, and we can't wait to add your kind words to our ever-growing list of eyelid surgery recommendations in Los Angeles.
Once the skilled staff at Dream Medical Group has addressed your droopy eyelid concerns, they can also assess your look holistically. If your eyebrow region has unwanted creases or wrinkles, then Botox may be the perfect solution. Botox is a neuromodulator that prevents the fine muscles under your skin from contracting. When your muscles relax, they stop pulling at the skin. Botox eases the contractions that cause deep lines around your eyes. What a perfect complement to your radiant eyelids!
The Cost of Eyelid Surgery in Los Angeles
For the most affordable eyelid procedures with the best outcomes, contact Dream Medical Group to discuss pricing. The cost of your treatment will hinge on the specific details of how you want to look and feel. Dr. Kim delivers priceless results with a reasonable price tag!
Where can I correct droopy eyelids in Los Angeles?
Dream Medical Group offers comprehensive options to tighten and tone your eyelids. If you struggle with sagging skin or puffy eyes, please call (213) 700-4297 to schedule a consultation.
Is droopy eyelid surgery painful?
Dr. Kenneth Kim provides quality results with a gentle touch. He will administer the appropriate anesthetic to ensure comfort and safety throughout your cosmetic procedure.
Hamako, C., Baylis, H. (1980). Lower Eyelid Retraction After Blepharoplasty. American Journal of Ophthalmology. 89(4)517–521. DOI: https://doi.org/10.1016/0002-9394(80)90059-8
Cahill, K., Bradley, E., Meyer, D., Custer, P., et al. (2011). Functional Indications for Upper Eyelid Ptosis and Blepharoplasty Surgery: A Report by the American Academy of Ophthalmology. Ophthalmology. 118(12)2510-2517. DOI: https://doi.org/10.1016/j.ophtha.2011.09.029