Conveniently located to serve the areas of Los Angeles and Beverly Hills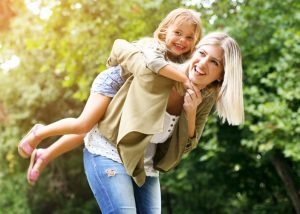 For many women, motherhood is one of the most rewarding parts of their lives, but it can result in unwanted changes to the stomach, breast and overall figure. To address the cosmetic issues specifically faced by mothers, there is the mommy makeover.
Unfortunately, pregnancy, breastfeeding, and new-baby stress can change a woman's body to the point where she no longer feels confident in her figure. Mommy Makeover will restore your tight, smooth body contours and revive your natural beauty for years to come!
Mommy Makeover is a custom-tailored combination of treatments and surgeries designed to give women back their pre-baby body. If your breasts have changed, your skin looks fatigued, your fat won't budge, or you struggle to achieve a flat stomach, then you are a good candidate for Mommy Makeover.
Provided below is more 
information
 about Mommy Makeover and what the procedure can accomplish for you. To learn more about the benefits of Mommy Makeover, 
contact the Dream Medical Group staff
 in Los Angeles today.
What is a Mommy Makeover?
Mommy Makeover combines multiple procedures to help women reclaim their pre-baby bodies and get back to their lives looking and feeling their best. Dr. Kenneth Kim customizes each Mommy Makeover to help his patients achieve the look that is right for them. Mommy Makeover can include breast augmentation, breast lift, breast reduction, tummy tuck, liposuction, fat grafting, and facial rejuvenation with Botox and Fillers.
Dr. Kim will take the time to get to know you and the needs of your case and together, you will design your ideal Mommy Makeover plan.
Mommy Makeover is tailored to accomplish your unique aesthetic goals. Recovery times from Mommy Makeover vary. Dr. Kim's advanced methods enable most patients to get back to their usual schedules mere days after their procedures!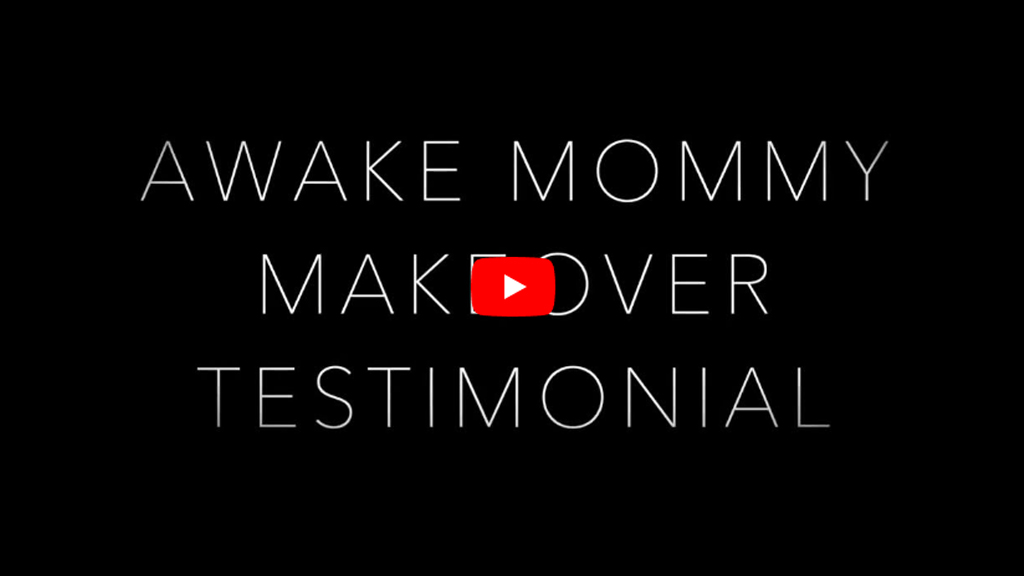 Rapid Recovery Mommy Makeover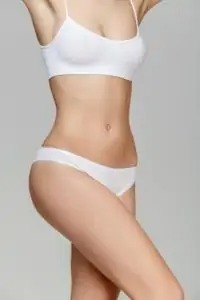 Dr. Kenneth Kim's precise, careful surgical techniques and effective anesthesia methods deliver a comfortable, ideal treatment experience for his patients. Women have the option of Rapid Recovery Mommy Makeover, which keeps patients completely comfortable during their procedures. Rapid Recovery surgery is performed with local anesthesia at the treatment site.
Patients will receive either a mild oral sedative or intravenous sedation to keep them calm and comfortable, while the local anesthesia keeps patients pain-free. This method is also known as "Wide Awake Anesthesia." Patients are comfortable and unaware of the procedure, but are not unconscious and are able to cooperate with Dr. Kim as needed.
Awake Anesthesia produces a much more comfortable recovery experience than Mommy Makeover with general anesthesia. General anesthesia has negative side effects, some of which can last for days, including nausea.
Local anesthesia minimizes bleeding to produce a shorter recovery with less bruising and swelling.
Reduced bleeding enables Dr. Kim to perform a more precise procedure, with cleaner, more natural-looking results. Traditional surgical methods and general anesthesia used to leave patients bruised for weeks; now, Wide Awake Anesthesia enables women to revive their bodies and achieve the results they want, with the convenient recovery they deserve.
Before & After Surgery Photos
Female in her 30s underwent a mommy makeover which included breast augmentation and tummy tuck surgeries. Note the after photos were taken 3 months after surgery. The breast augmentation elevated the breasts creating a perkier, fuller, and more youthful shape. The tummy tuck (abdominoplasty) reshaped the abdominal area creating a toned and flat stomach.
Benefits of Mommy Makeover
Augment or reduce the size of breasts
Reshape the breasts
Transform sagging, drooping breasts into a lifted, flattering position
Get rid of tummy flab
Address loose abdominal skin
Tighten and contour the stomach
Reduce stubborn fat almost anywhere on the body
Address fine lines and wrinkles
Customize your procedure to your personal goals
Improve the contours of your entire figure
Safe, comfortable procedure
Shorter, convenient recovery
Results last for years!
What is Included in a Mommy Makeover?
Mommy Makeover is a highly customized procedure! No two Mommy Makeovers are the same. Mommy Makeover consists of a combination of surgeries and treatments, each designed to target the unique goals of the unique woman.
Dr. Kim meets privately with his Mommy Makeover candidates to discuss their options and help them create a treatment plan that is most appropriate for them. Below is a list of some of the procedures most commonly combined in Mommy Makeover:
Breastfeeding, hormone changes, weight fluctuations, and a number of other factors often leave the breasts stretched, enlarged, or less youthful-looking. Many women decide to revive the look of their breasts during Mommy Makeover. Breast Surgery options include Breast Augmentation, Breast Lift or Breast Ptosis Surgery, and Breast Reduction.
Breast Augmentation adds natural-feeling, flattering volume and shape to the breasts. Breast implants are available in a range of sizes, shapes, and projections to help patients achieve the beautiful breast results they want. Patients have the option of augmentation with saline or cohesive silicone implants. Saline implants are made of a silicone shell filled with sterile saline solution. Saline implants have a firm but natural feel. Cohesive silicone gel implants closely replicate the feel of natural breast tissue.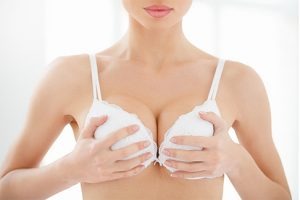 Silicone leaks or "silent ruptures" are rare with cohesive gel implants. If gel does leak, it is designed to stay within the scar tissue and not travel into the breast tissue. If saline implants leak, the sterile saline will be safely absorbed into the body. Patients will return annually following silicone implant placement to have the health of their implant assessed. In the case of silicone implant leaks, the gel does not pose a threat to the patient's health and will be safely removed. The implant will be replaced.
If the breasts sit in a lower position than they used to, women may choose to include Breast Lift in their Mommy Makeover. Breast Lift raises the position of the breasts by tightening the skin of the breast. Incisions are made in easily-concealed locations on the breasts.
Women often combine a breast lift with breast augmentation to restore the youthful, full look of their breasts.
Women who have larger breasts than they would like are good candidates for Breast Reduction. Breast Reduction surgically removes excess skin and breast tissue to reduce the size of the breasts and make them more proportionate and comfortable for the patient. Depending on your case and personal preference, Mommy Makeover patients will receive breast surgery under general anesthesia or local anesthesia with oral or intravenous sedation.
RAPID RECOVERY TUMMY TUCK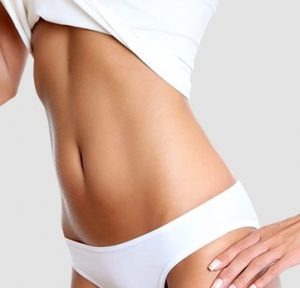 Abdominoplasty, also known as a Tummy Tuck, is a surgical procedure designed to restore a flat, tight stomach. Tummy Tuck is performed using a single incision, placed low in the abdomen between the hip bones. This incision is easily concealed within clothing and swimwear.
Dr. Kim will repair strained or torn abdominal muscles, which are often damaged during pregnancy and childbirth. Loose, stretched skin will be laid in a flat, flattering abdominal contour. The belly button may be repositioned. Excess skin will be removed.
Liposuction may be performed before the incisions are closed to address stubborn subcutaneous stomach fat. Patients whose abdominal issues are located below their belly button are good candidates for Mini Tummy Tuck. The belly button is usually unaffected during Mini Tummy Tuck.
Dr. Kenneth Kim offers his patients Rapid Recovery Tummy Tuck. The use of local anesthesia and sedation keeps his patients 100% pain-free during their procedure. Patients are often back at work within two days of Rapid Recovery Tummy Tuck.
Liposuction is a minimally-invasive fat elimination surgery. Liposuction can address stubborn fat and improve the contours of almost any part of the body! The procedure requires only a slim cannula, tiny incisions, and tumescent fluid to perform. Patients have the option of optimizing their fat elimination with targeted laser or ultrasound energy.
The result is a smoother, tighter body contour that last for years! Mommy Makeover patients often decide to address stubborn fat in the following areas:
Stomach
Flanks
Thighs
Arms
Chin
Back
Bra Line
Buttocks
If you have lost volume in your face, buttocks, or breast, fat grafting is a safe, targeted way to rejuvenate your body with your own fat! Fat grafting is performed in two steps. First, Dr. Kim performs liposuction to gather fat for transfer. The fat will be processed through a centrifuge to purify it for re-injection. Dr. Kim will strategically inject the fat into the desired area to add natural-looking and feeling volume that will last for years.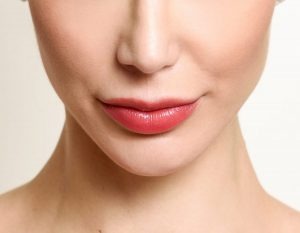 Do you have more fine lines and wrinkles than you used to? Erase signs of stress and aging from your face, conveniently and effectively, with the help of targeted, anti-aging injectables like Botox, Juvederm, and Restylane. Dr. Kim will consult with you privately to discuss the beautiful benefits of these minimally-invasive treatments.
Women may also decide that they want to rejuvenate their appearance and reward themselves with a rhinoplasty surgery, rhinoplasty augmentation, or eyelid surgery. Dr. Kim will be happy to discuss these surgical procedures in detail with you during a private meeting for Mommy Makeover.
Is Mommy Makeover Right For Me?
You are a good candidate for Mommy Makeover if:
You are in overall good health
Pregnancy and Motherhood have changed your body in a way that you do not feel good about
You are a Mom who is finished growing her family
You are at a stable weight
You are free of pre-existing health conditions
You are a non-smoker
You have a positive but realistic expectation of your procedure outcomes
If you are seeking a convenient way to transform your body, you are an excellent candidate for Wide Awake Mommy Makeover! Dr. Kim will be happy to discuss your candidacy for Mommy Makeover during a private consultation at Dream Surgical Group.
Your time, happiness, and safety matter to Dr. Kim. Dr. Kim will take the time to assess your unique case and listen to your goals for your body and overall appearance.
Please do not hesitate to share any questions you may have about Breast Surgery, Rapid Recovery Tummy Tuck, or your many other Mommy Makeover options.
Dr. Kim will perform a physical exam and assess your medical history and medication use to make sure your treatment plan is safe and appropriate for you. If he believes you are a candidate for the shorter recovery and safer procedure achievable with Awake Anesthesia, he will share his professional opinion with you.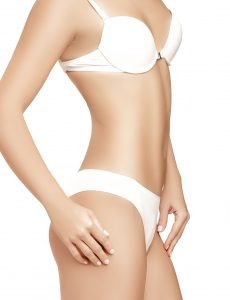 Patients will receive personalized recovery instructions following Mommy Makeover. You will return over the weeks following Mommy Makeover for follow-up appointments. Dr. Kim will make sure your results are developing as planned and answer any additional questions you may have.
Women who receive Mommy Makeover with Awake Anesthesia techniques enjoy a dramatically shorter, much more comfortable recovery after their procedure. Patients experience far less swelling and bruising.
Thanks to Dr. Kim's Rapid Recovery techniques, many patients are back to their usual schedules within two days! Recovery timelines will vary on an individual basis. Dr. Kim will let you know what to expect for your results and recovery timeline.
Mommy Makeover has helped thousands of mothers get back their tight, smooth body contours. The results of Mommy Makeover will improve and become more visible over the weeks following your procedure.
Mommy Makeover will revive the look of your breasts, stomach, skin, and any other aspect of your physique you wish to address.
Take back your body with Mommy Makeover at Dream Medical Group in Los Angeles. If you are unhappy with the changes pregnancy has made to your body, Dr. Kim is here to help. Schedule an appointment with Dr. Kim to learn more about Mommy Makeover today.