Conveniently located to serve the areas of Los Angeles and Beverly Hills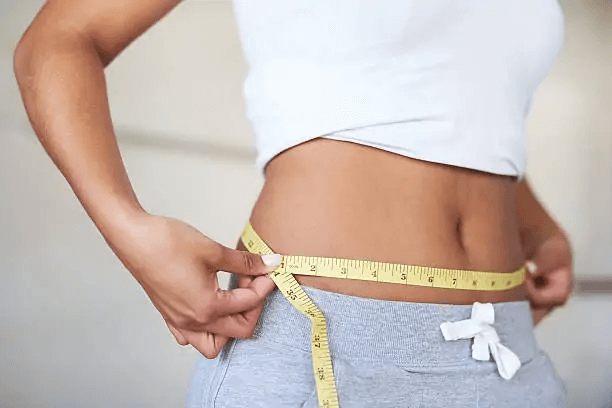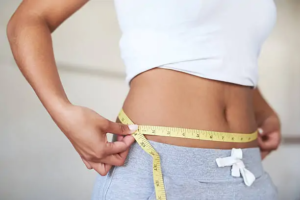 An Awake Tummy Tuck is a cosmetic surgical procedure that improves the appearance and contours of the abdomen. Unlike other tummy tuck, or abdominoplasty, procedures, an Awake Tummy Tuck is performed under only sedation and local anesthesia.
Traditional procedures use general anesthesia, which renders the patient completely unconscious and comes with several significant risk factors. With an Awake Tummy Tuck, patients can achieve a flatter, firmer abdomen, endure fewer risks and tissue trauma, and enjoy a shorter recovery time.
Dr. Kenneth Kim performs Awake Tummy Tucks at Dream Medical Group using advanced techniques. Along with Awake anesthesia, his patients are able to get stunning, revitalized midsections with less discomfort.
If you're interested in rejuvenating your abdomen and taking advantage of these game-changing innovations, contact Dream Medical Group to set up a consultation today. You can reach our Miracle Mile offices in Los Angeles by calling (213) 700-4297.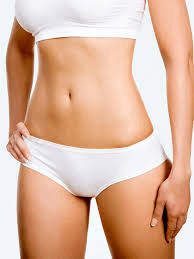 Tummy tucks address all of the unfortunately common complaints that stem from this area of the body. Men and women alike are stricken with stubborn fat deposits in the abdomen. These stores of subcutaneous fat have important roles: among other tasks, subcutaneous fat acts as an insulator to prevent heat loss and protects our organs from external injuries. (1) And while it certainly served our cave-dwelling ancestors, our modern lifestyles have led to more storage and less expenditure of this resource. Excess fat can be one contributor to a protruding belly, but there are other more serious factors occurring underneath this layer that necessitate a tummy tuck.
Women who have undergone one or more pregnancies also experience unwanted changes in the abdomen. As this area of the body stretches to accommodate the growing baby, the two abdominal muscles that run vertically down the center of our torso can become separated in a condition known as 
diastasis recti.
 This leads to weakened abdominal muscles, discomfort, and the risk of a hernia. This condition can also occur as a result of obesity. 
(2)
An Awake Tummy Tuck corrects this muscular malfunction and removes excess fat and skin so that patients are left with a flatter, improved abdomen.
Awake Tummy Tucks at Dream Medical group are tailored to the patient's
unique physical needs
and aesthetic goals. This procedure can include
liposuction
to combat fat deposits on the stomach and flanks. It also frequently includes
delicate surgery
to repair and tighten the strained abdominal muscles, which eliminates the bulge that occurs down the center of the torso. The skin is then carefully redraped in a taut, smooth contour. Special care is given to ensure that the belly button remains in
a natural position
and has satisfactory aesthetics.
For those who have unwanted bulging only below the navel, Dr. Kim can perform a "mini" Tummy Tuck.
An Awake Tummy Tuck requires only a single incision to perform. The incision is made low on the abdomen, in a place that will be easily concealed by clothing. The size of the incision depends on the extent of the procedure.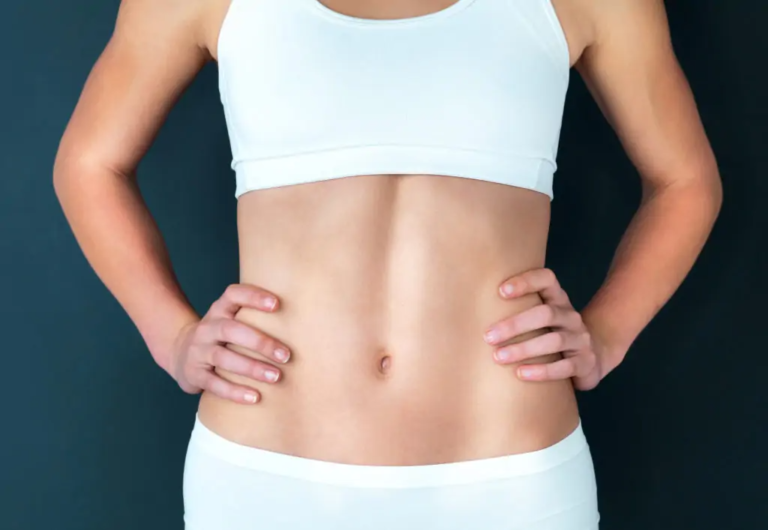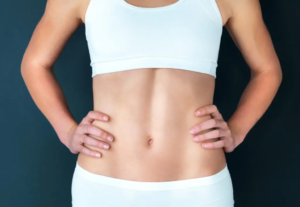 General anesthesia slows down the heart and breathing rate, so patients must be closely monitored, and use a breathing tube to ensure that they are getting sufficient oxygen.
General anesthesia uses strong drugs to induce this loss of consciousness, and it takes several days for the body to eliminate them from the system. As a result, patients continue to feel the noxious effects of these chemicals for a week or more after their procedure has ended, in addition to discomfort caused by the surgery. Another potentially dangerous side effect of general anesthesia is post-operative nausea and vomiting (PONV), which can lead to obstructed airways and suffocation in unconscious or recovering patients. (3)
During Awake anesthesia, a patient is administered a gentle sedative. Rather than being completely unconscious, they are in what is called a "twilight" state, between sleep and wakefulness. They are still able to talk to Dr. Kim, and respond to questions or commands, and move as necessary to aid in the procedure. Effects of Awake anesthesia are gone in two days. 
Patients are completely numb during their Tummy Tuck with Awake Anesthesia. One of the first steps of this procedure is an injection of tumescent fluid into the abdominal area. This fluid is a vital combination of hydrating saline, epinephrine, and lidocaine. Epinephrine is a kind of adrenaline that constricts the blood vessels, resulting in less blood loss during surgery. (4) 
Lidocaine is a commonly used anesthetic. When injected into the area, it's able to keep the area numb for 12-18 hours, so that patients remain comfortable long after they leave the medical center.  The epinephrine helps the lidocaine to be steadily absorbed into the bloodstream. Tumescent fluid also causes the deposits of fat to swell, so that it is easier to gently dislodge the unwanted fat from in the abdomen. 
Benefits of an Awake Tummy Tuck in Los Angeles
Simply put, Awake anesthesia is safer than general anesthesia. 
Dr. Kim prefers to use this form of anesthesia for Tummy Tucks, and the many other procedures that he performs at Dream Medical Group. His patients prefer it too!
Benefits of Awake anesthesia include:
Less strain on the heart and lungs
Less blood loss
Shorter recovery time
No risk of PONV
Long-lasting numbness in the treated area
Candidates for an Awake Tummy Tuck have a bulging, sagging, or stretched abdominal appearance that is keeping them from living their best life. 
This is a common complaint among women after pregnancy and other patients after massive weight loss. Men and women can achieve a tighter, flatter abdomen by choosing to undergo a Tummy Tuck. 
Ideal Candidates for an Awake Tummy Tuck are:
In good health
Non-smokers, or prepared to quit
At a stable weight
Aware that future pregnancies may change the results of their Tummy Tuck
Have realistic expectations for their results
Enthusiastic about the benefits of Awake anesthesia
During your personal consultation at Dream Medical Group, you'll have the opportunity to meet Dr. Kenneth Kim. You'll learn more about the benefits of Awake anesthesia, and how a Tummy Tuck can improve your life. Dr. Kim has dedicated his career to helping people change their lives for the better, and places great value on the time he spends with his patients. Your consultation appointment is your opportunity to ask any and as many questions as you like, and discuss your aesthetic goals. 
Dr. Kim will thoroughly review your medical history and examine your abdomen to ensure that a Tummy Tuck is an excellent solution for your unique anatomy. Making sure that our patients are comfortable in their decision and well-informed about the procedure they've selected is always a top priority at Dream Medical Group. Once Dr. Kim has determined that you are a good candidate for an Awake Tummy Tuck, he and his team will ensure that you have personalized instructions to prepare for surgery.
If you're ready to rejuvenate your midsection and enjoy a tighter tummy, Dr. Kim is ready to help. Contact Dream Medical Group to schedule a private consultation today. To learn more about the other services that we offer, follow Dr. Kim's blog!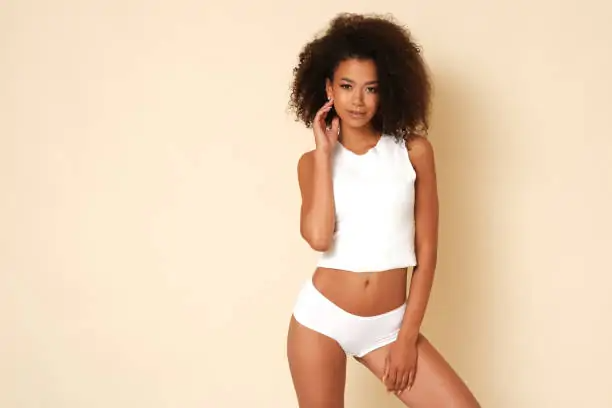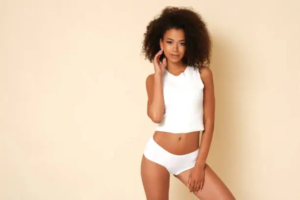 Once you've arrived and are resting comfortably, your abdomen will be cleansed and sterilized. Dr. Kim will mark the path of his incision in a low, curved line that extends between your hip bones. You'll receive topical anesthetic to numb your abdomen, and a calming sedative to relax you into a dreamy, but conscious state. You'll also receive injections of the tumescent fluid, which will take about thirty minutes to completely numb your abdomen. 
Dr. Kim will remove the deposits of unwanted fat from this area via liposuction, gently aspirating the loosened fat cells through tiny incisions. Once this fat is removed, he will access your abdominal wall by cutting along the incision marking that he created before the procedure began. Once he's separated the skin from the underlying muscles, he'll be able to repair and tighten these damaged muscles using tiny sutures. Now that your muscles restored to a flat and supportive plane, and excess fat is removed, you'll have quite a bit of excess skin. Dr. Kim will be able to redrape skin over your restored abdomen, ensuring that your belly button ends up with a natural and attractive appearance. He'll trim away any excess skin, and complete your procedure by closing up the incision with sutures. 
After your procedure ends, the effects of the sedative will shortly wear off, and you'll be able to be driven home by a friend or family member. It's generally recommended that they stay with you for the rest of the day and the first night after your procedure to assist you with any needs. 
Depending on the extent of your Awake liposuction and Tummy Tuck surgery, you may need to wear a compression garment for up to six weeks. This supportive garment ensures that all of the tissue that was worked on is held in place to heal, and helps to alleviate swelling. 
You'll return for follow-up appointments during your recovery so that Dr. Kim can monitor the progress of your healing. He'll be able to remove the stitches from the incision about a week after your Tummy Tuck. 
Patients who undergo an Awake Tummy Tuck can look forward to a flatter, stronger core. After recovery and healing are complete, patients will notice a satisfying improvement in the appearance of their abdomen and a boost in their self-confidence.
How Much Does an Awake Tummy Tuck Cost?
Each patient has a unique anatomy and receives a personalized treatment plan. The cost of your Awake Tummy Tuck will depend on the details that your procedure requires. Dr. Kim and his staff at Dream Medical Group will be able to give you further information and an accurate estimate for the cost of your Awake Tummy Tuck after your personal consultation.
Chait A, den Hartigh LJ. Adipose Tissue Distribution, Inflammation and Its Metabolic Consequences, Including Diabetes and Cardiovascular Disease. Front Cardiovasc Med. 2020;7:22. Published 2020 Feb 25. doi:10.3389/fcvm.2020.00022
Nahabedian MY. Management Strategies for Diastasis Recti. Semin Plast Surg. 2018;32(3):147-154. doi:10.1055/s-0038-1661380
Elvir-Lazo OL, White PF, Yumul R, Cruz Eng H. Management strategies for the treatment and prevention of postoperative/postdischarge nausea and vomiting: an updated review. F1000Res. 2020;9:F1000 Faculty Rev-983. Published 2020 Aug 13. doi:10.12688/f1000research.21832.1
National Center for Biotechnology Information: PubChem. Epinephrine. Nih.gov. Published 2019. https://pubchem.ncbi.nlm.nih.gov/compound/Epinephrine