Conveniently located to serve the areas of Los Angeles and Beverly Hills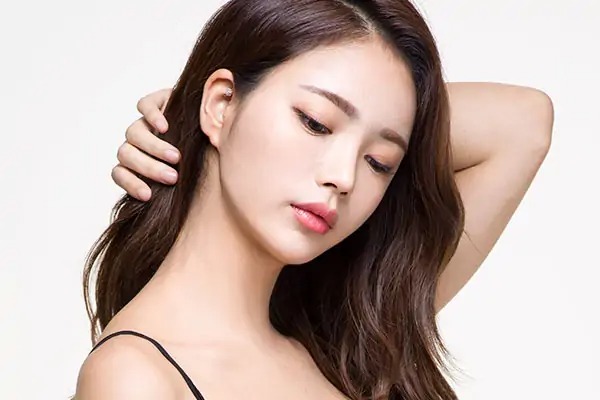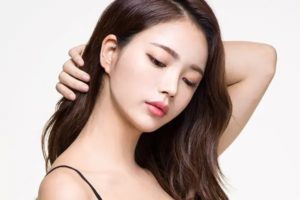 Are you bothered by "bags" under your eyes that make you look tired all of the time? Those bags are small pockets of fat that have descended lower in the eye due to weakening tissue. Dr. Kim specializes in eyelid surgeries – with an emphasis on Asian eyelid anatomy. His level of skill and attention make him stand out from other cosmetic surgeons. Dr. Kim will help you determine if a lower eyelid fat removal surgery is a good option for you! Reach out to our office today or keep reading to learn more.
About Asian Lower Eyelid Fat Removal
Protruding lower eyelid fat occurs due to weakness in the lower eyelid structures. Protruding fat may make dark circles appear more noticeable, causing you to look exhausted all the time. These undereye bags will also age your appearance. 
Lower eyelid fat removal is also referred to by its technical name: a lower blepharoplasty.
In this procedure, an adequate amount of fat is removed from the lower eyelid in order to alleviate the dark circles while preventing a hollow appearance. The fat can be removed by making an incision in the conjunctiva, the reddish structure that is seen when the lower eyelid is flipped using a special tool. Since the incision is not made on the skin, there will not be a visible scar.
 
A lower blepharoplasty is often done for cosmetic reasons. Removing these bags will help you look younger and more alert.
Before and After Photos
View More Photos
Under Eyelid Surgery for Asian Eyes
Dr. Kim performs eyelid surgery on people of all ethnicities, however, his specialty lies in Asian eye procedures. Asian eyelids are thicker than eyelids of people from other ethnic groups. Under eyelid surgery on patients of Asian descent requires a high level of skill and deep understanding of Asian eyelid anatomy. 
A lower blepharoplasty will take years off your appearance!
Dr. Kim will remove and reposition fat pockets so that your face appears 
smooth 
and youthful. This procedure is performed under local anesthesia so that you can return to your regular schedule quickly and have a relatively painless recovery. Dr. Kim specializes in 
local anesthesia 
surgeries and will help you save money as well as have a safer surgery with this method. If you are interested in learning more about Dr. Kim's 
cutting-edge techniques 
that help his patients look and feel their best, 
schedule a consultation
 with us today!
Ideal candidates for lower eyelid fat removal will be healthy, have a realistic understanding of what can be achieved with a lower blepharoplasty and have moderate to good skin elasticity.
If you smoke you will need to be able to take a break for two weeks before and after treatment.
The undereye bags may be caused by a number factors but are often hereditary. If you are unhappy with the appearance of your lower eye region, a lower eyelid fat removal surgery may be the right treatment for you. A meeting with Dr. Kim will help you determine your candidacy.
During your personal consultation with Dr. Kim, you will get to learn all about his surgical techniques and how they will help you achieve your desired outcome. He will take his time examining your eyes and learning about your health. We want you to have a safe procedure and will inquire about your previous procedures, concerns regarding your eyes, medication regimen, allergies, lifestyle and any supplements you take.
This information will help Dr. Kim gauge if a lower eyelid fat removal surgery is a good choice for you.
During this consultation, we encourage you to ask questions and learn more about Dr. Kim's experience. He has helped many Asian patients achieve wider, more dramatic appearing eyes and can show you before and after photos that are applicable to your case. Some questions you may want to ask Dr. Kim include:
How long will my surgery take?
How many days should I ask off from work?
What is required of me to achieve a healthy and ideal outcome?
Where will this surgery take place?
Will my eyes be swollen after surgery?
Will I be able to see right away?
Questions like this will help you make an informed decision for your health. We encourage you to write down any questions or concerns prior to your meeting with Dr. Kim and bring them to the appointment. This way, you won't forget any topics that are important to you. You can also give our office a call if any last-minute questions occur to you. We are here to help you.
Before your treatment, you will need to perform a few steps. These steps will help you have a healthy procedure and set you up for a great recovery. Dr. Kim will provide you with detailed instructions on how to prepare. This list will include steps like arranging a ride to and from the appointment, taking a few days off from work, scheduling a friend or family member to stay with you for the first day or two of recovery and setting aside an area of your home where you can recover without distraction. These steps will set you up for a healthy and attractive outcome.
The Fat Removal Procedure
This surgical technique is useful for patients with mild to moderate lower eyelid fat protrusion.
The duration of the surgery is approximately 30 minutes. Dissolvable sutures are used, so stitches will not be removed.
 
This technique is useful for patients with mild to moderate lower eyelid fat protrusion. The duration of the surgery is approximately 1 hour. Dissolvable sutures are used, so stitches will not be removed.
The procedure will begin with the application of local anesthesia. Dr. Kim uses local anesthesia because it keeps patients pain-free and allows him to interact with the patient during surgery.
Local anesthesia also does not include all of the negative side-effects of general anesthesia. Patients who undergo general anesthesia deal with side effects like nausea, vomiting, memory loss and often do not feel like themselves for a day or two. Local anesthesia allows you to feel yourself right after surgery and helps you start your recovery off on the right foot!
 
Once the local anesthesia has been applied and you do not feel anything, Dr. Kim will apply a discreet incision under the lower eyelid – allowing for minimal scarring. Through this incision, he will access the undereye bags. Fat will be removed and distributed to make your lower face smooth and healthy.
Once the treatment is complete, the incision will be closed and you will be able to return home to begin healing.
Dr. Kim's level of detailed surgery allows him to subject the healthy tissues of your face to little to no trauma – resulting in minimal pain after surgery. Patients often only need a Tylenol to control any discomfort. 
You should be able to return to work after a couple of days.
Everyone's recovery is different: the important thing is not to rush to return to work but to rest and not push yourself. Take your time and return to regular activities when you feel up to them.
Once swelling has diminished, you will be able to see your end results. The outcome achieved by Dr. Kim is long-lasting and will have you looking young and alert for years to come! The eyes are the focal point of your face: Dr. Kim will artfully sculpt your face and help your eyes compliment your natural beauty.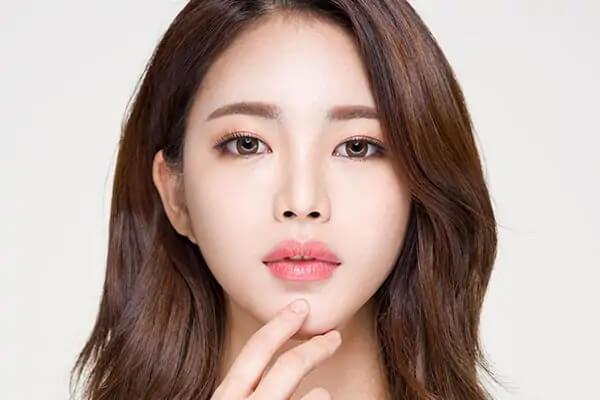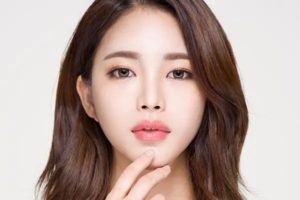 Lower blepharoplasties are often combined with upper blepharoplasties. An upper eyelid lift removes excess skin that may interfere with eyesight, makeup application or cause your eyes to appear small. An upper blepharoplasty will remove unnecessary tissue and help your eyes appear wider! If you are interested in combining these two procedures, ask Dr. Kim about the technical details involved during your personal consultation with him.
The cost of your procedure will relate to the techniques Dr. Kim implements and the extent of your procedure. Dr. Kim will go over a cost breakdown with you during your personal consultation. To get started towards a smoother and younger face, give our office a call at (213) 700-4297 or click here to schedule a consultation.
How do you get rid of bags under your eyes?
You can try at-home remedies but none of them will actually remove fat or contour the lower eyelid area. The only treatment that is going to provide immediate and impressive results is a lower eyelid fat removal surgery.
What causes eye bags and dark circles?
There are many factors that can cause under-eye bags or dark circles. One of the main reasons is genetics. If some of your family members have under-eye bags or dark circles, it is likely that's where you got yours. Other causes for under-eye bags and dark circles are lack of sleep, dehydration, smoking, sun damage, aging, and allergies. Some of these causes are temporary and your under-eye bags will diminish in a few days. However, some of these causes create long-lasting under-eye bags. If you have developed bags under your eyes and are unhappy with them, consider a lower eyelid fat removal procedure. The results will truly transform your face!
What foods cause puffy eyes?
Salty foods can cause inflammation and lead to puffy eyes. Drink plenty of water and limit your sodium intake to avoid puffy eyes.
Is lower blepharoplasty painful?
No! Dr. Kim uses local anesthesia during the procedure to keep patients comfortable. Because of Dr. Kim's precise surgical methods, little trauma is created in the tissue. During your recovery, you will experience little pain and only require over-the-counter medications.