Double Eyelid Surgery with Ptosis Correction
Conveniently located to serve the areas of Los Angeles and Beverly Hills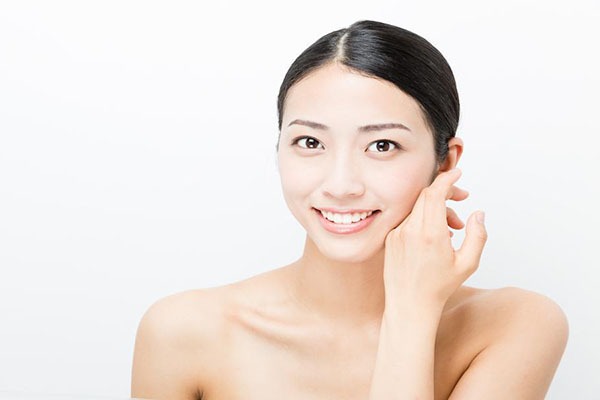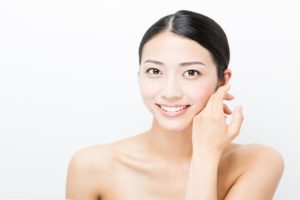 Double eyelid surgery with ptosis correction creates an ideal crease in the upper eyelids while also eliminating functional concerns of the upper eyelid. Eyelid ptosis occurs when the tiny muscles that open our eyelids fail to lift the tissue effectively. Whether due to aging or genetics, this condition results in a drooping eyelid that can obscure the field of vision, cause strain in the surrounding muscles, and give the patient a sleepy or angry expression.
For effective double eyelid surgery, ptosis must be identified and corrected. Dr. Kenneth Kim has pioneered and refined surgical techniques that specifically address the delicate underlying muscles. Additionally, these techniques engage other crucial eyelid tissues to create wider eyes with the desired crease, and smooth taut skin above. As an expert on Asian eyelid surgery, he's given patients in Seoul and Beverly Hills alike youthful, enhanced eyes – and a new way to see the world.
 
Dr. Kim understands the powerful role our eyes play in our appearance, and the impact a sparkling pair of eyes can make! To learn more about this comprehensive procedure, schedule a personal consultation. Contact our Los Angeles offices by calling (213) 700-4297.
The goal of double eyelid surgery with ptosis correction is to eliminate drooping eyelids, improve the range of movement when opening the eyelid, and deliver an ideal crease. The muscles, ligaments, and other tissue that allow our eyes to open and close form a complex network under the surface of our upper eyelid. Unfortunately, ptosis can occur in one or both eyelids, can only be diagnosed by a doctor, and can only be corrected surgically. 
WHY A DOUBLE EYELID SURGERY?
Double eyelid surgery is also known as Asian eyelid surgery, or Asian blepharoplasty. This is because it is a popular cosmetic procedure for East Asian patients who are born without this feature, or only have faint existing creases.
 
There are many unique features of Asian anatomy, and the eyelid is no exception. Unlike in other ethnicities, the tiny muscle that lifts the Asian eyelid (the levator aponeurosis) is attached differently to the eyelid and is more delicate. The muscles that encircle the eye socket, (the orbicularis oculi), are more robust. Caucasians tend to have thinner eyelids, a different distribution of fat, and leaner orbicularis oculi muscles. [1] As a result, the Asian eyelid often folds just above the lash line.
 
However, many non-Asian patients are also without a double eyelid crease, and Dr. Kim performs double eyelid surgery on patients of all ethnicities wishing to:
Improve the appearance of small eyes
Eliminate hooded eyes
Enjoy a larger variety of eye makeup
Have wider, more youthful appearing eyes
Dr. Kim notes that 30% – 50% of the patients he sees for double eyelid surgery have underlying eyelid ptosis. This can only be diagnosed by a trained doctor and is crucial to identify before performing double eyelid surgery. If not corrected, the newly constructed eyelid crease will be hidden by the drooping eyelid, and the surgery will fail to achieve the desired effect. Unfortunately, many doctors who perform double eyelid surgery neglect or are unable to identify cases of underlying ptosis, and their patients end up requiring additional surgery. 
Those with upper eyelid ptosis must have this condition corrected for successful double eyelid surgery.
 
By combining these procedures, Dr. Kim can:
Correct the weakened muscle that results in a drooping eyelid
Achieve a better range of movement for the eyelid
Create an ideal double eyelid crease (2)
Dr. Kim has performed extensive research and innovation to deliver effective correction of this condition while also allowing for minimal incisions and a shorter recovery time for patients. He has developed acclaimed dynamic surgical techniques and is one of the leading experts internationally for his work on blepharoplasty. He has published extensively on this topic, as well as developed innovative suture techniques that not only create the desired eyelid crease but are also capable of correcting mild ptosis. The technique he chooses to employ during your double eyelid surgery and ptosis correction will depend on the extent of your blepharoptosis.
Approaches to Double Eyelid Surgery with Ptosis Correction
For younger patients or those with only mild cases of ptosis, Dr. Kim can avoid other more invasive techniques through a complex suturing technique that is performed on the underside of the eyelid, the conjunctiva.
 
This incision-free procedure uses a carefully calibrated continuous suture that runs underneath the skin, connecting the tissues to create a fold in the skin and muscle. By creating this tuck, excess skin is tightened, and the muscle is shortened, allowing the eyelid to open wider. (2) This procedure is popular among our younger patients who don't need large amounts of extra skin or fat removed. It also features a shorter recovery time. However, this technique is not appropriate for all patients.
Also known as an incisional technique, this approach has longer-lasting, more dramatic results. This allows for the ability to reinforce the muscles that open and close the upper eyelid as well as to create a double eyelid crease. This approach is recommended for patients with more severe cases of ptosis. Dr. Kim will make an incision that follows the contour of the lash line at the desired crease height. Excess skin and fatty tissue can be removed, and he can have direct access to the muscles and connective tissue in order to improve the function of the eyelid. (3)
 
When performing an incisional blepharoplasty, Dr. Kim is able to employ techniques that result in less tissue injury than other commonly used blepharoplasty techniques. While other approaches involve the separation of the delicate muscles that open the eyelid, Dr. Kim and his team have spent many years developing groundbreaking surgical approaches that in fact reinforce and strengthen the entire sheath of muscles that pulls the eyelid upwards. Carefully placed plication sutures secure the muscular tissue to the surrounding connective tissue for a wider-opening eyelid. (4)
 
The incised skin is then sutured strategically in relation to the underlying tendon and cartilage, creating the desired crease.
 
By using strategic incision and/or suturing techniques, double eyelid surgery can reduce ptosis and form a permanent fold above the upper eyelid, creating the appearance of bigger, more defined eyes. Dr. Kenneth Kim of Dream Medical Group specializes in this procedure and has given patients in Seoul and Beverly Hills a more youthful-looking pair of eyes, and a wider field of vision.
Benefits
Patients that choose double eyelid surgery at Dream Medical Group benefit from Dr. Kim's extensive expertise, research, and leadership on an international scale. Compared to other cosmetic surgery procedures, double eyelid surgery is a subtle change that creates a dramatic difference. And for patients struggling with obstructed vision, the benefits extend beyond cosmetic enhancements.
 
To see how you can benefit from a double eyelid surgery contact our friendly offices for a personal consultation. Or you can call (213) 700-4297.
Patients who desire a double eyelid crease but show eyelid symptoms such as puffiness, narrowed eyes, drooping eyelids, eye muscle strain, or impaired vision may require double eyelid surgery with ptosis correction.
 
Ideal candidates for this procedure are:
In good health
Willing to stop smoking in the weeks before and after their surgery
Concerned about their ability to open one or both upper eyelids
Experience sagging eyelids that affect the natural contours of the eyes
Want an eyelid crease to accentuate their eyes
To see if this combination of effective procedures is right for you, contact our offices in Los Angeles to schedule an appointment. 
A Personal Consultation with Dr. Kim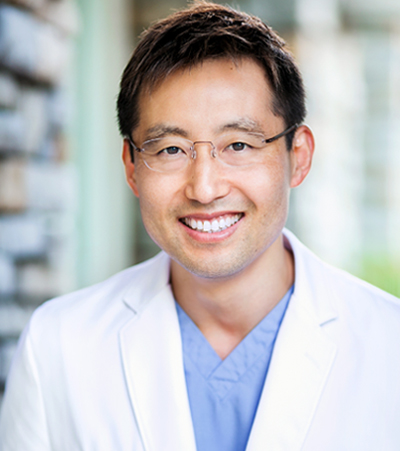 Dr. Kenneth Kim is a board-certified plastic and reconstructive surgeon raised in South Korea and Southern California. His work has been published in numerous esteemed medical journals and is the winner of several prestigious awards for his research and expertise. As the leading expert in Asian cosmetic surgery and clinical instructor at the Seoul National University, he has developed groundbreaking techniques and given numerous patients beautiful and life-changing results. While his experience and accolades are certainly noteworthy, it is his compassionate personality, calm nature, and dedication to his patients that truly sets him apart from other surgeons in his field. He is committed to providing all of his patients the highest-quality medical care and results – and devotes time each week to elderly patients needing reconstructive surgery.
YOUR PERSONAL CONSULTATION
Your consultation will take place inside our tranquil office on Wilshire Boulevard in Los Angeles' Museum Row. Dream Medical Group is surrounded by famous L.A. landmarks such as the La Brea Tar Pits and the Los Angeles Museum of Contemporary Art.
 
When you arrive for your personal consultation, our staff will ask you a few questions about your health and medication. Then, Dr. Kim will meet with you in one of our private consultation rooms to get to know more about you and your aesthetic goals. You'll have an informative chat about your lifestyle, desires, and how a double eyelid surgery with ptosis correction may benefit you. He will conduct a detailed examination of your eyes, and the skin and muscle qualities in the upper regions of your face. This will allow him to determine the extent of your ptosis. If he decides that this surgery will be a successful solution, he'll develop a treatment plan and surgical approach that's tailored to your needs.
Pick up any medications prescribed during your consultation
Pause smoking and drinking a few weeks before
Avoid taking certain medications and supplements such as anti-inflammatory medications
Do not wear makeup, contact lens, or moisturizer the day of your appointment
Before your procedure begins, Dr. Kim and his friendly staff will review the details of your procedure, make the necessary markings, and administer the anesthesia. Patients that choose Dr. Kim have the advantage of his Awake local anesthesia approach, which puts less strain on the patient and features a shorter recovery time while still ensuring that the patient remains relaxed and comfortable during their procedure.
 
This surgery is customized to each patient, and the details of the procedure will depend on the patient's desired results.
 
Specifications may include:
Regardless of the method of treatment, double eyelid surgery patients will have mild swelling, bruising, and discoloration of the eyelid during the first week of recovery. Patients can manage this, and any discomfort with a cold compress applied at timed intervals. Please keep your head elevated when sleeping or resting. Avoid strenuous activities and prolonged sun exposure.
 
Patients that have chosen a suture procedure can expect their recovery to last 1-3 weeks. Residual swelling should be diminished after a month, and final results will be visible in 3-6 months. Those whose double eyelid surgery utilized incisions and the open technique will face a longer recovery time, but also enjoy longer-lasting results! Swelling should be mostly absent by the third month.
Cost in Los Angeles
The final cost of double eyelid surgery will depend on a few factors. Things to take into consideration are the unique features of your eyelids, the extent of your ptosis, desired results, and the procedure and techniques used to create your ideal eyelids. To learn more, call our office directly at 213-700-4297.