Awake Facelift (Local Anesthesia Facelift)
Conveniently located to serve the areas of Los Angeles and Beverly Hills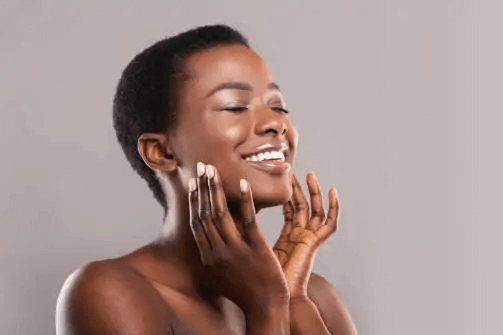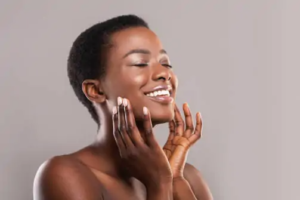 An awake facelift, or local anesthesia facelift, is a method for performing facelifts that allows for quicker recovery than other methods. The awake facelift is the safest surgical procedure to achieve a youthful rejuvenation.
Put Your Best Face Forward
Facelifts are a delicate procedure. Most people consider their faces the most sensitive region of their bodies. Facelifts have long been popular among mature patients looking to refresh their appearance and reverse the worst effects of aging. But some outdated methods result in a skin that looks shrink-wrapped and unnatural.
With an awake facelift, you benefit from a safer procedure that leads to more natural results.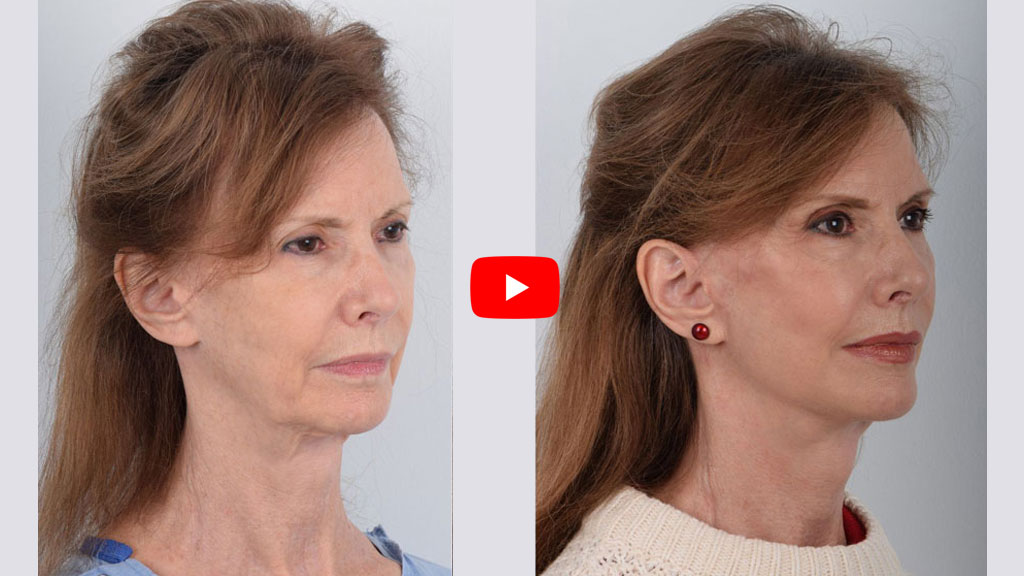 Kenneth Kim, M.D., F.A.C.S., specializes in ultra-precise surgeries such as the awake facelift, or rhytidectomy. He stays at the forefront of the patient-safety advances in cosmetic surgery. With awake facelifts, he offers patients a safer, more effective, advanced alternative to traditional facelift procedures. To find out if the benefits of this procedure work for your needs, then book a consultation online or call our Los Angeles office at 213-700-4297.
About Awake Facelifts in Los Angeles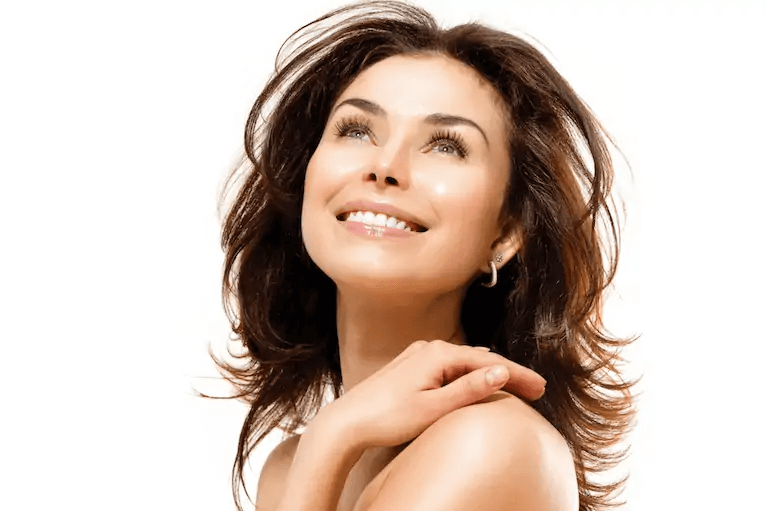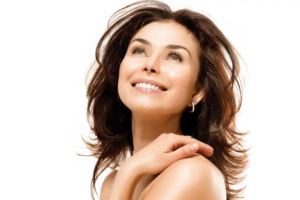 You don't have to fall asleep to achieve the face of your dreams. With Dr. Kim's precise techniques, you benefit from the most advanced techniques in facial rejuvenation surgery. Local anesthesia just numbs the area of the face being treated. Patients continue breathing on their own, which is vital to maintaining optimal safety during a procedure. With some procedures, the use of general anesthesia is unavoidable. But with facelifts, we can now perform them without the risks of general anesthesia.
STAY SAFE WITH AN AWAKE FACELIFT
Dr. Kim's awake facelifts focus on minimizing all risks and providing patients with the safest means to achieve their goals.
General anesthesia carries some well-known risks. It numbs the brain and can kill neurons which are essential to the memory forming ability of your brain. General anesthesia also requires a breathing tube as the anesthesia pauses your body's crucial functions. This carries much greater risk than is necessary. One study revealed that 75% of complications that required a transfer to the hospital during a cosmetic procedure occurred under general anesthesia.
Dr. Kim's awake technique allows for a precision facelift procedure with no bleeding which significantly decreases any possibility of complications such as nerve injuries. Bleeding can create issues and increase the potential for nerve damage due to obscured vision.
Benefits of the Awake Technique
Allows for more effective repositioning of facial tissue
Creates a youthful, vibrant appearance
Sculpts a more refined, natural result
Provides a safer process for patients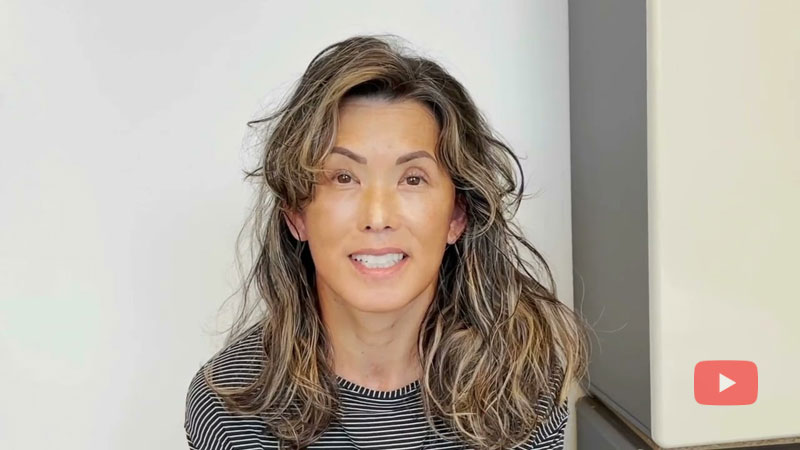 Candidates for awake facelifts include anyone with mild to moderate facial sagging who wants to lift or tighten the skin to restore a more youthful appearance. It's important to completely review a patient's medical history and evaluate their expectations. Some patients may possess conditions that disqualify them from awake facelift surgery while others might have unrealistic expectations.
Your Personal Consultation with Dr. Kim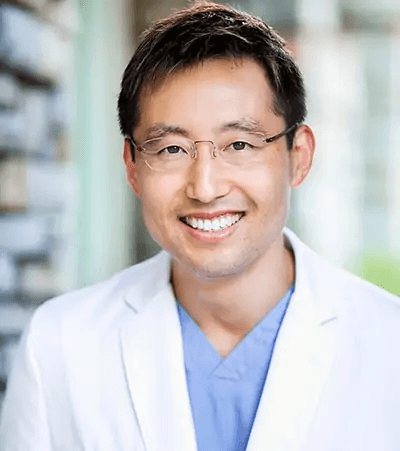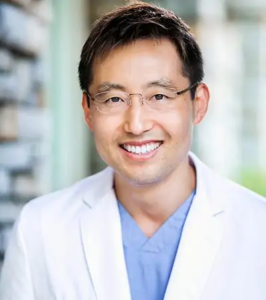 Your dreams begin their transformation to reality with an initial consultation with Dr. Kim. Dr. Kim will take the time necessary to get to know you, your aesthetic aspirations, and answer any questions you have about the awake technique for facelifts. Dr. Kim has extensive experience performing aesthetic procedures with local anesthesia and sedatives rather than general anesthesia.
An expert in both the artistry and anatomy that contribute to beauty in the face, Dr. Kim has published in scientific and medical peer-reviewed journals on various parts of facial anatomy. He understands the complexities that contribute to an aging face. With his experience he is well-positioned to employ the precise techniques that can correct the undesirable effects of aging. As a Diplomate of the American Board of Plastic Surgery, Dr. Kim is committed to upholding the highest technical and ethical standards. As an Assistant Professor at UCLA's School of Medicine, he has established himself as one of the most knowledgeable plastic surgeons in Los Angeles and Beverly Hills.
We will provide you a comprehensive set of instructions once you reserve your surgery date. It's important to adhere to these directions and not deviate. Deviating from our instructions can jeopardize your results and cause unnecessary health risks. In general, you want to avoid any medications or herbal supplements that can thin the blood including aspirin, ibuprofen as well as St. John's Wort, fish oil and red ginseng concentrates. You should also make sure to arrange a caregiver to give you a ride home and monitor your condition during the first 24 hours. While you won't be under general anesthesia, it's still important for a loved one to drive you home and ensure you are recovering properly. Patients for awake facelifts may be given Valium or Xanax to help relax them during surgery.
The Awake Facelift Technique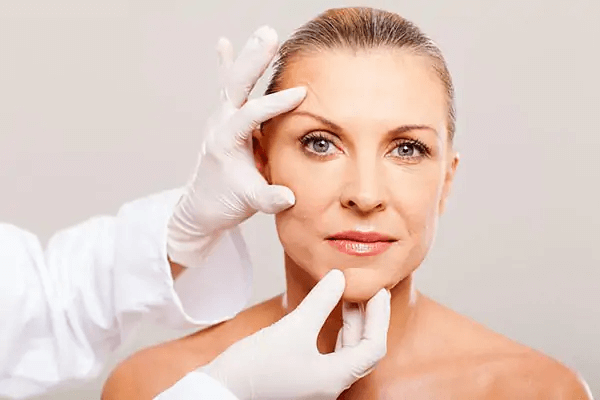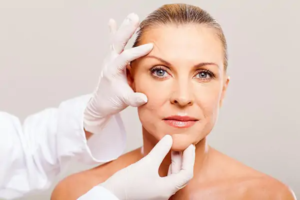 Dr. Kim's technique will reposition your tissue to enhance your natural features, not just make an incision and pull the skin tighter. Dr. Kim's precision awake method remodels the contours of your face to create more natural results than are possible through traditional facelifts. Because the incision in traditional facelifts is made from the ear, the face will look wider. Dr. Kim's style focuses on creating more slender, youthful results than were possible with older methods.
Like an onion, our skin cells are stacked in layers. Working within those layers allows for more precise surgeries. With local anesthesia, ultra-precision surgery becomes possible because surgeons can avoid major blood vessels. Blood supply to the skin and fat tissue is maintained during surgery.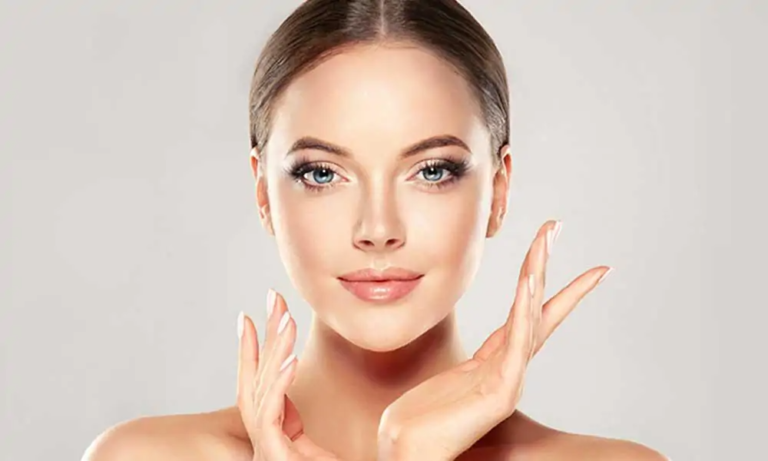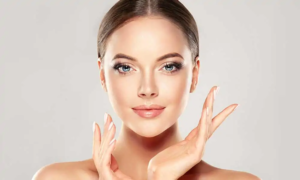 Dr. Kim's precision method avoids blood vessels that prevent the staining of the underlying tissues with blood. This method has a big advantage in keeping the tissue plane clean. With a clean tissue plane, it's easier to see everything during the procedure. The critical nerves and connective tissues are easier to discern than during a traditional facelift. Even great surgeons can make mistakes. By keeping the tissue clean during the procedure, an awake facelift greatly reduces the risk of cutting the sensitive nerves in the face. In traditional facelifts that stain the tissue, it becomes impossible to perform ultra-precision surgery. Awake facelifts also can produce shorter scars due to the precision involved.
Recovery after an awake facelift is quicker and easier than traditional facelifts. Typical facelifts leave black and blue bruising on the face. Dr. Kim's patients do not experience this bruising and no drain is necessary as the blood vessels are kept intact. This means minimal discomfort during recovery. Aftercare is simple: you only need to take Tylenol for any minor discomfort. There will be no need for narcotics or opioids. Pain occurs when you damage nerves. Awake facelifts avoid that nerve damage. If you diligently follow all aftercare instructions, you will greatly reduce any risks of complications.
Older styles of facelift pull the skin tighter. This result will come back down in time. Dr. Kim's precision technique instead repositions the underlying facial tissue and skin. This results in a far longer-lasting result that doesn't sag as quickly. This precision technique creates a much more natural result that doesn't look pulled. If you want a facelift that doesn't look like someone put your skin in the dryer too long, contact Dr. Kim for an advanced awake facelift.
Awake facelifts result in slender and youthful appearances, as opposed to the traditional method which results in a "pulled tight" look that observers may perceive as unnatural looking.
How Much Does an Awake Facelift Cost in Los Angeles?
To provide an accurate price for an awake facelift, Dr. Kim must conduct a thorough assessment of your medical history, hear your goals and expectations, and perform a preliminary examination of your facial anatomy. After he determines what will be required to achieve your goals, he can provide you with an accurate price. With Dream Medical Group, there will be no hidden costs. You'll receive a comprehensive breakdown of the costs so you can make an informed decision.
What's the best age for a facelift?
There is no ideal age for a facelift. It all depends on the individual. That said, many of our facelift patients are in their 40s and early 50s. However, patients in their early 30s or late 60s might also benefit greatly from a facelift.
Are awake facelifts safe?
Yes. Advanced techniques, such as those developed by Dr. Kim, can achieve the same results as a traditional rhytidectomy. One surgeon who only performs awake facelifts reported his 50 consecutive awake facelifts were all completed with incidence of hematoma.
Ratz, J. (2012). Faculty of 1000 evaluation for Determining the safety of office-based surgery: what 10 years of Florida data and 6 years of Alabama data reveal. F1000 – Post-Publication Peer Review of the Biomedical Literature. https://www.doi.org/10.3410/f.14250958.15764058
Kim, H. S., & Kim, K. K. (2020). Subbrow Lift Using Frontalis Sling to Correct Lateral Orbital Laxity. Aesthetic Plastic Surgery. https://doi.org/10.1007/s00266-020-01879-9
Kim, K. K., Kim, W. S., Oh, S. K., & Kim, H. S. (2017). High Double Eyelid Fold Correction Using Wide Dual-Plane Dissection. Annals of plastic surgery, 78(4), 365–370. https://doi.org/10.1097/SAP.0000000000000905
Dejoseph, L. M., & Pou, J. D. (2020). Local Anesthetic Facelift. Facial Plastic Surgery Clinics of North America, 28(3), 409-418. https://doi.org/10.1016/j.fsc.2020.03.012
Linderman, Richard B. (2018). Facelift Under Local Anesthesia With Oral Sedation, Aesthetic Surgery Journal, Volume 38, Issue 12, December 2018, Page NP229, https://doi.org/10.1093/asj/sjy243