Vector-Calibrated Incisional Technique (VCIT)
Conveniently located to serve the areas of Los Angeles and Beverly Hills
The vector-calibrated incisional technique (VCIT) is the latest and most advanced technique for double eyelid surgery incisions. Double eyelid surgery reshapes the upper eyelid to form a beautiful, youthful eyelid. It creates an eyelid crease that is often lacking in East Asian anatomy.
Open Your Eyes to a Bright New World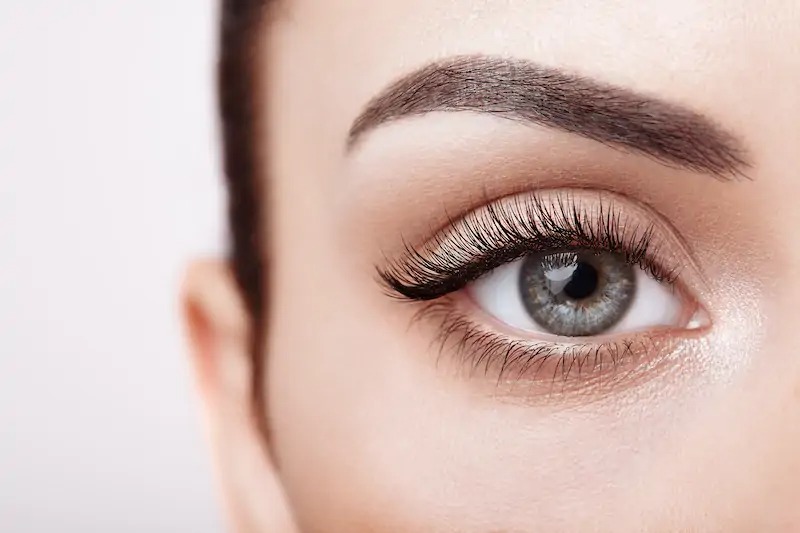 Are you unhappy with how your eyes appear due to the lack of a crease in the upper eyelid? One idiosyncrasy of Asian anatomy is that many people lack the upper eyelid crease. Eyelids missing this crease are called "single eyelids" or "monolids". The double eyelid projects youthful vitality and timeless beauty. You deserve to appear how you want to appear. The VCIT is an advanced technique to recreate a double eyelid and instill a youthful glow to your face. Your eyes can appear more bright and captivating after VCIT surgery.
 
Dr. Kenneth Kim, of Dream Medical Group, devised the vector-calibrated incisional technique. He currently performs this advanced method of double eyelid surgery along with a select group of pioneering surgeons in South Korea. This method has been gaining popularity in the Korean community as a specialty procedure for double eyelid surgery. If you want to learn more about whether the vector-calibrated incisional technique will work for you, please contact our Los Angeles office at 213-700-4297. You can also book a consultation online if you're ready to get started.
About the Vector-Calibrated Incisional Technique in LA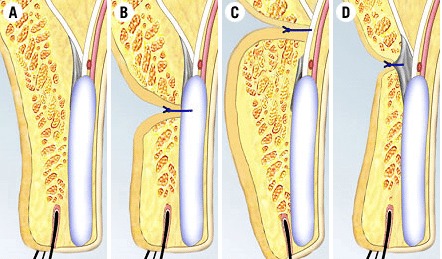 Upper eyelid surgery is the most popular aesthetic procedure for Asian clientele. Some Asians naturally possess the so-called double eyelid, while it's absent in many others. This discrepancy created a surge in demand for cosmetic procedures that recreate the natural double eyelid. The VCIT represents the latest innovation in double eyelid surgical procedures. It should only be performed by a verified expert in Asian eyelid surgery, such as Dr. Kim. Dr. Kim has published numerous peer-reviewed articles on eye surgery.[1][2]
 
VCIT creates a crease in the upper eyelid that responds more naturally than older surgical methods, whether the eyes are open or closed, moving or static. The VCIT technique is unique in that it makes use of the septo-aponeurosis junctional thickening (SAJT), a connective tissue in the eyelid. The septo-aponeurosis junctional thickening is composed of the distal aspect of the levator and a thin layer of tissue that encases the eyelid fat. Making use of the SAJT for double eyelid surgery results in a more dynamic and responsive crease. It results in a crease that shows depth when the eyes are open that transitions into a smooth eyelid when the eyes are shut.
VCIT REQUIRES EXPERIENCE AND PRECISION
The use of septo-aponeurosis junctional thickening has been controversial among surgeons, mainly for the subtle role it plays and difficulty in locating it; it has often been simply known as a distal part of the levator. Despite its subtle and delicate nature, a selective group of surgeons conducted extensive research and found SAJT had advantages as a base for suture anchorage.
Benefits of VCIT
More captivating and bright eyelids
Youthful glow and appearance
Facial balance and greater symmetry
The face better reflects your expressions
May improve your vision
Ideal candidates are patients seeking to recreate a natural crease in the upper eyelid. Most patients for double eyelid surgery have an Asian or part Asian background. The double eyelid procedure has been rapidly growing in popularity over the past decade as surgeons refine new and improved methods. Many Asian patients seek out this surgery to achieve the facial appearance and expression in the eyes they desire. 
The best results always begin with an open and honest consultation. Dr. Kim believes that great communication is at the root of every mutually beneficial relationship. He brings his passion for the science and art of aesthetic surgery to benefit your aesthetic goals. To best serve your needs, he needs to understand not just your medical history, but also your aesthetic aspirations, expectations, and concerns. During your consultation, he will get to know you and your desire for cosmetic surgery.
 
You want to entrust your eyes only to the most qualified surgeon. Dr. Kim's passion for knowledge synergizes with his dedication to science and eye for aesthetic beauty. You receive a verified expert in double eyelid surgery. He has learned from surgical masters from around the world. He studied minimally invasive techniques for a year in Switzerland, collaborates frequently with aesthetic surgeons in South Korea, and presents at plastic surgery conferences around the globe. Dr. Kim is a leading surgeon on techniques for double eyelid surgery with multiple published articles on his techniques.[3][4][5] With this world-class expertise, you can be assured you will receive the most precise and compassionate care.
Make sure you follow every instruction that Dream Medical Group provides you. In general, you should stop smoking a month before your procedure. Two weeks prior to your surgery, you should abstain from all anti-inflammatory medication such as aspirin and ibuprofen as well as fish oil, red ginseng supplements, and more. Please read through our page for a complete list of preparations for your procedure.
The VCIT procedure uses a suture fixation at the septo-aponeurosis junctional.
 
The left image depicts the eyelid before surgery. The right image depicts the postoperative sutures fixed at the septo-aponeurosis junctional thickening (shown in gray). Note the difference in the shape of the conjoined section of the eyelid between the preoperative and the postoperative: the conjoined section has stretched to accommodate the extra tension from the sutures. The VCIT method creates a dynamic crease for the whole world to admire.
 
This new, open technique takes advantage of more than alternate eyelid tissue. It leverages an advanced understanding of biomechanics to find the ultimate balance. Many factors contribute to this delicate balance:
Determination of the crease height
Amount of skin, fat, and other soft tissue to be excised
How much tightening is needed in the eye-elevating muscles
The vector-calibrated length of the septo-aponeurosis junctional thickening
We named this new incision technique "Vector-Calibrated". The name leverages a clinical knowledge of biomechanics to achieve the ideal aesthetic and functional balance in the eyelid. It differs significantly from prior techniques. Older techniques arbitrarily create a crease at any height. Instead, VCIT aims for a calculated result that complements the entire eye.
WHAT IS THE VECTOR-CALIBRATED INCISIONAL TECHNIQUE?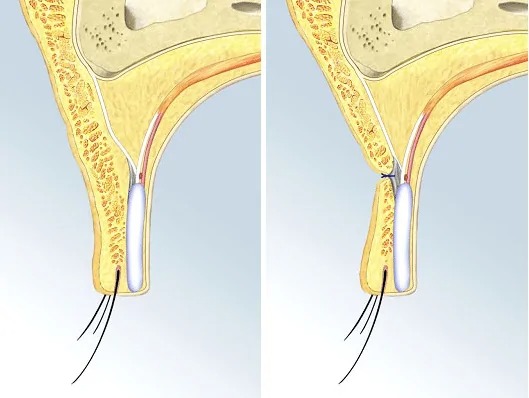 (A) Side view of the eyelid before operation; (B) low fixation; (C) high fixation; (D) conjoined septo-aponeurosis junctional thickening fixation.
 
As observed in (B) and (C), neither the tarsus nor the levator aponeurosis stretches toward the suture to minimize depth. This lack of elasticity/recoil effect causes a static appearance in the crease for tarsus fixation and deep crease for levator fixation. However, in (D), the septo-aponeurosis junctional thickening (gray) has stretched toward the suture, as compared to the preoperative in (A). The VCIT method reduces unnecessary depth and results in a dynamic crease that moves with the eyelid's natural movements.
In performing VCIT, the septo-aponeurosis junctional thickening must be meticulously uncovered. Its position is challenging to locate since it is hidden by layers of soft tissue.
Because the septo-levator complex is located at a more superficial level than the levator aponeurosis, the sutures fasten to a thinner layer of tissue, which results in less depth penetration. The process of manipulating the SAJT works like a rubber band. Due to the higher resilience and flexibility of the septo-levator complex, fixation to this area accommodates for any extra depth by virtue of its elastic attributes. The technique results in a softer, gentler crease depth, which more closely resembles a natural double eyelid in both appearance and movement.
You should expect minor swelling and possibly some bruising and discharge from the eyes following your operation. These are the aftercare steps we recommend for most surgeries.
Apply our recommended topical ointment on the suture site three times a day.
Take and apply any prescribed medications as directed.
Apply an ice pack or cold compress very gently over your eyes for at least five days. 
Do not undertake any strenuous activity until cleared by Dream Medical Group. 
Follow any additional instructions tailored to your specific case.
Avoid showering for 48 hours. 
Do not get your eyelids wet.
Refrain from driving while on any medication and until cleared by Dr. Kim.
Minimize sun exposure as much as possible.
Do not apply any eye makeup for a month following surgery.
Avoid drinking alcohol in excess. 
The results from the vector-calibrated incisional technique have to be seen to be believed. Please ask Dr. Kim during your consultation to show you before-and-after photos of patients who have undergone this innovative double eyelid surgery. He can provide you with examples and answer all your questions. For a preview of the quality of the results you can expect, browse through our reviews page. Our patients honor us with every review and we are grateful for their patronage.
Eyelid surgery is a delicate and personal procedure. Costs can vary from patient to patient. Dr. Kim will provide a cost estimate during your consultation. Dr. Kim is open and honest. There will be no hidden costs added after your discussion.
How Can I Learn More About Double Eyelid Surgery?
Follow our blog to stay updated on the latest innovations in double eyelid and Asian eyelid surgery.