Conveniently located to serve the areas of Los Angeles and Beverly Hills
The lips are one of the important aspects of a face that determines one's first impression. In Asian plastic surgery, the standard of beautiful lips is determined by measuring the size of the lips. The height of the upper lips must be 6-8mm, and lower lips 10-12mm. The length of the lips must be longer than the width of the nose but shorter that the twice the length of the eyes.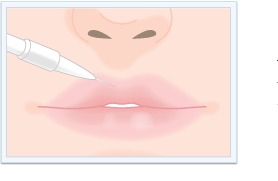 The lip augmentation is an adequate procedure for anyone whose lips are thin and requires addition of shape, volume, and size. The procedure can be done using hyaluronic acid fillers. Currently there are several FDA-approved hyaluronic acid fillers in the market, and LA Dream Medical Group provides Restylane-L, Perlane-L, and Juvederm Ultra XC. The downside of filler injection is that the effect will diminish about one year after the procedure. However, the procedure is short and does not require surgery.