Eyelid Crease Specifications
Conveniently located to serve the areas of Los Angeles and Beverly Hills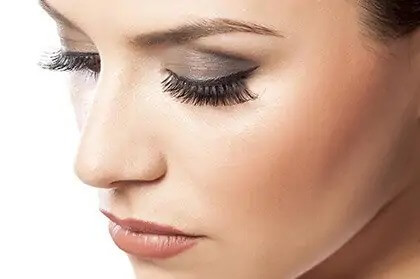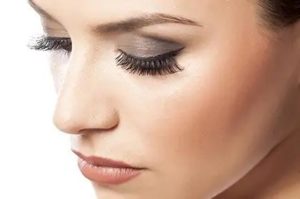 Our eyes can wink, shimmer, and communicate with the world around us. But do they say exactly what you want them to say? Some eyelids have no horizontal crease in them, giving them the "monolid" designation. This is natural and beautiful, but it does not need to be permanent.
If you desire a layered look to your lids, consider a double eyelid procedure from Dr. Kenneth Kim. He can shape the delicate contours of your eyelids to match your specifications. While other surgeons may approach eyelid procedures as a "one size fits all" exercise, Dr. Kim is not satisfied until you are. There are a myriad of styles that can highlight your look, and the Dream Medical Group team can help you explore the best options for your lids.
 
Conveniently located in the heart of Los Angeles, Dream Medical Group lives up to its name by realizing your ideal aesthetic vision. Contact our office at your earliest convenience to benefit from Dr. Kim's artistry and expertise.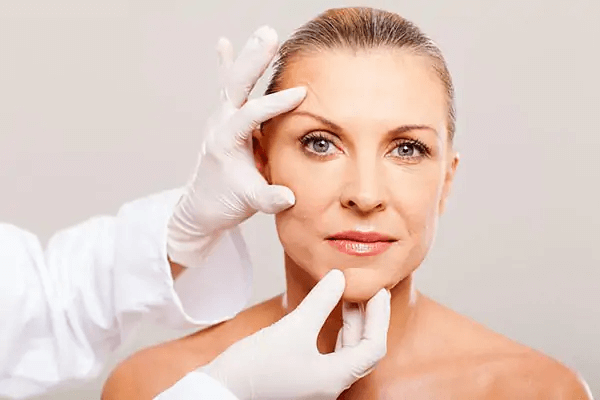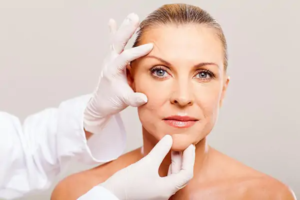 The first matter you may want to discuss with Dr. Kim is the question of how pronounced you want your double eyelid crease to arch. In other words: how high above the line of the eyelashes would you like your new crease to perch? The answer is a matter of taste and style, but it has definite ramifications on your overall look.
A low seated crease may linger at approximately four millimeters above the lashes. This conveys a quiet confidence and a savvy demeanor. On the other end of the spectrum, high creases reach up to eight millimeters above the lash line. With a higher crease, eyes appear more alert and aware.
Regardless of which level you wish to attain, eyelid crease height is an important factor to discuss during your consultation at Dream Medical Group. Call (213) 700-4297 to start a conversation about your cosmetic goals and surgical strategies.
Lateral Flare vs. Parallel Lateral Crease
As Dr. Kim crafts the crease of your dreams, he wants to consider every minute detail about its possible position. You can opt to have the crease run parallel to the natural swoop of your lids. A parallel lateral crease conveys precision and symmetry. If you want to add a subtle dash of drama to your lid crease, you may want to consider a slight lateral flare. This means that the crease will edge upward as it stretches away from the center of your face. A lateral flare will bring an intriguing flourish to your appearance, conveying curiosity and character to your crease.
To discuss the benefits of each approach, contact our Los Angeles office. A knowledgeable staff member will direct your correspondence to Dr. Kim, an unparalleled master in the field of double eyelid surgery. He can walk you through the meticulous detail required for crease placement and help you envision the future of your aesthetics.
While a laterally flared crease drifts up as it moves away from the nose, a nasally tapered crease has very different dynamics. As the crease nears the central line of your face, it can be tapered closer to the eyelash. This is called a nasally tapered crease due to the fact that it hugs your eyelashes as it gets near the bridge of the nose.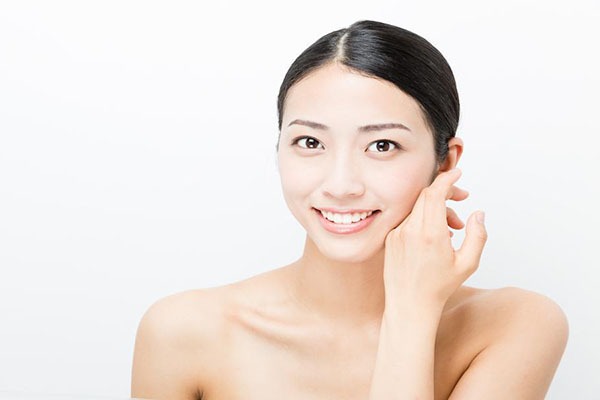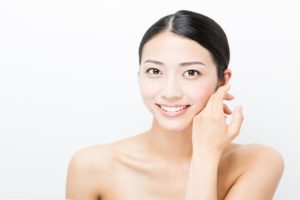 The epicanthal fold is the flap of skin that must be manipulated in the course of a double eyelid surgery.[1] It connects to the medial canthus, or the corner of the eye adjacent to the bridge of the nose. The intersection between the epicanthal fold and the medial canthus is an intricate dance between form and function. Every blink must feel natural and every nanometer must look appealing.
Dr. Kim has studied the art and science of blepharoplasty (eyelid surgery) for years. You need to trust your surgeon to be skilled and precise, and Dr. Kim is endlessly trustworthy. To achieve the delicate balance of a nasally tapered crease, Dr. Kim will employ his vast expertise and laser-like attention to detail. He has contoured eyelids to patients' specification with supreme success. Please call (213) 700-4297 to benefit from Dr. Kim's next triumphant transformation.
Benefits of Blepharoplasty
Your eyelids flutter thousands of times every day. You do not want to worry about these involuntary movements; instead you want them to convey your signature style with every blink. By specifying the height and declination of the crease along your lid, you can take control of your expression on a microscopic level. 
Contour your crease to your exact specifications
Lower the crease for drama, raise it for panache
Taper the crease as it reaches an apex near the nose
Flare your crease at the outer edge to drive daring dimensions to your look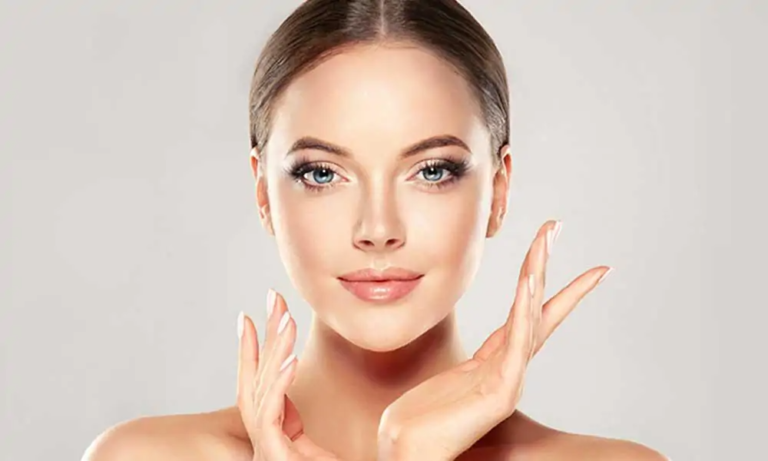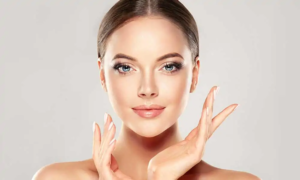 If you are a healthy individual residing in or visiting the Los Angeles vicinity, consider the rejuvenating effects of an eyelid makeover from Dream Medical Group. Eligible candidates for blepharoplasty include individuals who wish to add layers to their look while maintaining realistic expectations about their transformation. To determine which eyelid surgery suits your desires, call (213) 700-4297 and schedule an appointment with the best aesthetic team in Southern California.
Private Consultation in Los Angeles
Dr. Kim is an artist and your eyelids are his next masterpiece. To deliver the results you seek, it is important to have a comprehensive conversation with the doctor. Feel free to share your medical history to help us craft your ideal future. Ask plenty of questions, and be prepared to answer a few of ours:
How elevated do you want your supratarsal crease, in relation to your eyelashes?
Do you want the crease to mirror your eyelash contours, or sweep away from it at the edges?
Have you ever struggled with drooping eyelids as a result of ptosis?[2]
Is this your first eyelid surgery? If not, what do you want to change about your last procedure?
What emotions would you like to express through your eyes?
While you ponder these essential questions, maybe you will get some answers from our blog. We update the content regularly and appreciate the opportunity to communicate directly with our community. Feel free to shout back by contacting us for a personal consultation.
Preparation and Procedure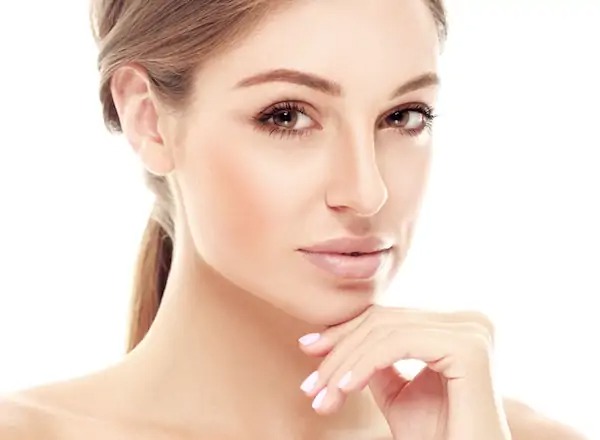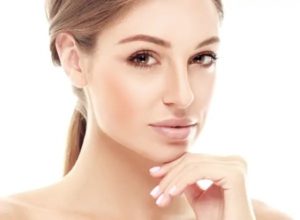 During your custom consultation, the Dream Medical Group team will provide you itemized details to prepare you for your eyelid procedure. Please follow Dr. Kim's suggestions closely to ensure optimal wellness. You may be advised to stop smoking and taking blood thinners such as aspirin and ibuprofen. The exact instructions for your eyelid procedure will depend on the nature of your surgery.
Regardless of which type of eyelid procedure you receive, you are in great hands with Dr. Kim. His scholarly articles delve into carefully studied details regarding eyelid creases and how they accentuate your unique anatomy. Not only has Dr. Kim mastered the art of blepharoplasty, but his writings create a blueprint for other surgeons to follow his lead.[3, 4]
Dr. Kim is a firm believer in local, "no pain" anesthesia. His surgical techniques result in less downtime than those requiring general anesthetics. The sooner you can resume your normal activities, the faster you will be able to show off your expressive new eyelids!
Our 
rave reviews
 speak for themselves, so allow us to speak back: thank you! We are humbled by our patients' kind words and we strive to earn their next batch of satisfaction.
The reason why Dr. Kim ponders issues such as a 4mm crease vs. an 8mm crease is because every slight gradation matters to you. Even if you cannot see the difference between these two eyelid crease heights, you will feel them. Dr. Kim 
demands excellence
 of himself so he can deliver the best results for you.
How much does eyelid surgery cost in Los Angeles?
There are many factors that determine the price of a surgery. Dr. Kim and his staff will explain every facet of your upcoming eyelid procedure to acquaint you with each detail before your bill is generated. We want you to make an informed decision, so we are incredibly transparent and approachable. Please call (213) 700-4297 to discuss your payment and pricing questions with a Dream Medical Group representative.
Is blepharoplasty painful?
By pioneering the "no pain" method of eyelid surgery, Dr. Kenneth Kim puts your needs at the top of his to-do list. You will receive the appropriate anesthetic according to your surgical needs. We can create the eyelid crease of your dreams while keeping you comfortable throughout the process.
Wang S, Shi F, Luo X, Liu F, Zhou X, Yang J, Yang Q & Wang X. (2013). Epicanthal fold correction: our experience and comparison among three kinds of epicanthoplasties. Journal of Plastic, Reconstructive and Aesthetic Surgery. 66(5):682-7. doi: 10.1016/j.bjps.2013.01.028. 
Cho IC, Kang JH, Kim KK. (2012). Correcting upper eyelid retraction by means of pretarsal levator lengthening for complications following ptosis surgery. Plastic and Reconstructive Surgery. 130(1):73-81. doi: 10.1097/PRS.0b013e3182547f7a.
Kim, H. S., Hwang, K., Kim, C. K., & Kim, K. K. (2013). Double-eyelid surgery using septoaponeurosis junctional thickening results in dynamic fold in asians. Plastic and reconstructive surgery. Global open, 1(2), 1–9. https://doi.org/10.1097/GOX.0b013e318293dc69 
Kim KK, Kim WS, Oh SK, Kim HS. (2017). High Double Eyelid Fold Correction Using Wide Dual-Plane Dissection. Annals of Plastic Surgery. 78(4):365-370. doi: 10.1097/SAP.0000000000000905.