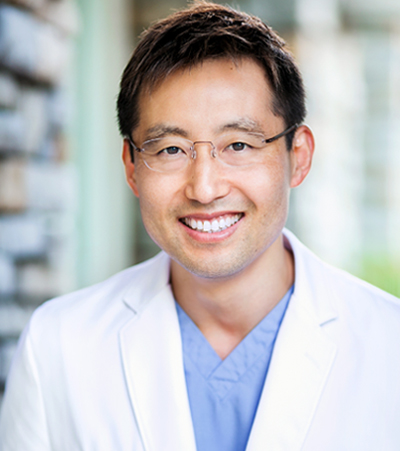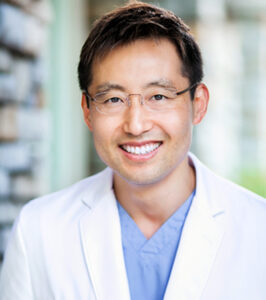 When I chose aesthetic surgery as my life's practice, I wanted to help change the lives of those who come to see me. I wanted to see through their exterior, and find light, determination and love in their heart. I was compelled to create harmony between their exterior and interior. This inspired me to specifically choose Asian aesthetic surgery.
Asian Plastic Surgery Procedures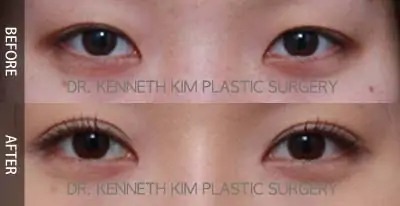 Dr. Kim has performed thousands of double eyelid cases and has published multiple peer-reviewed journals on double eyelid surgery. He has trained in the US and South Korea and specializes in double eyelid and ptosis surgery. He continues to collaborate and partner with South Korean plastic surgeons in order to produce the most natural results. He utilizes the latest technology and surgical techniques to produce the most beautiful and vibrant appearance.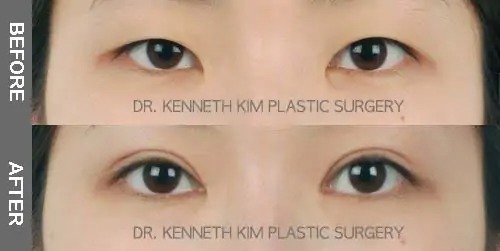 Revision surgery requires delicate and intricate procedure and detailed understanding of eyelid movement. Dr. Kim functionally restores the eyelid elevating muscle to optimize eyelid opening and dynamic movement of the double eyelid fold. A synergy of the fold height, fold depth, eyelid muscle function, and patient aesthetics is required to produce a natural and optimal result.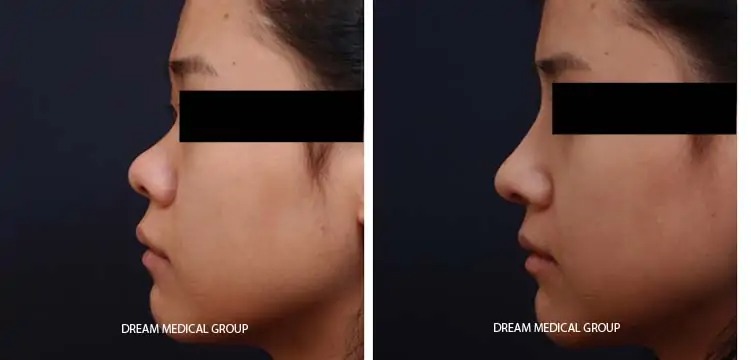 Korean Asian rhinoplasty involves the restructuring of the nose, particularly between the nasal tip and bridge. Dr. Kim specializes in correction of short nose rhinoplasty and revision rhinoplasty using patients' own cartilage. Dr. Kim and his colleague in Korea has performed over a thousand autologous rib cartilage rhinoplasty over past 10 years. Dr. Kim was a senior author in a peer-reviewed journal for complex revision of correcting complications of silicone rhinoplasties.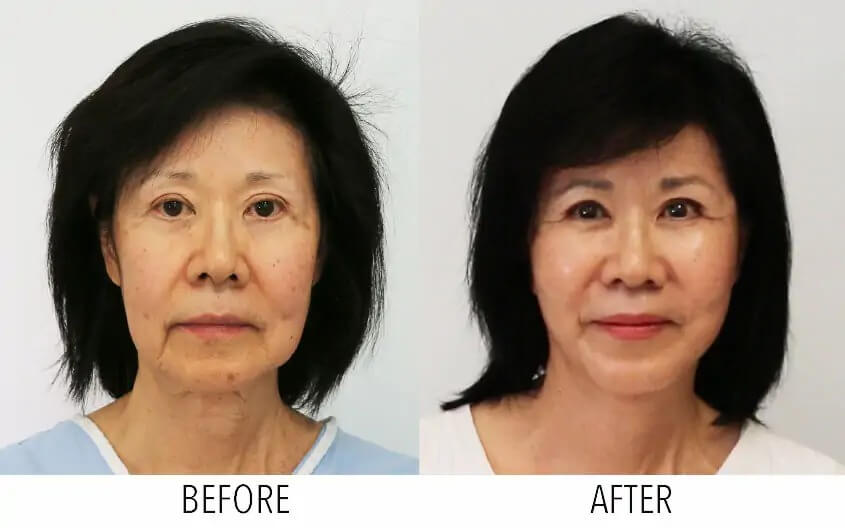 While a significant amount of focus in a face is placed on eyes and nose, the facial soft tissue tone and contour play important roles in determining your impressions. Rather than pulling on the facial muscle, Dr. Kim repositions the facial and neck muscles to correct the jowls and neck. This special method of muscle repositioning lifts the overlying soft tissue and skin harmoniously. Therefore, it gives a smooth facial and neck tone and an ideal jaw line to give a more youthful appearance while appearing non-operated.
Hear From Some Satisfied Patients
DOUBLE EYELID REVISION SURGERY
"I got my first double eyelid surgery in Korea five years ago, and I was never satisfied with it. My eyes looked so different on each side. For that reason they looked kind of natural, but they were not even close to what I wanted my eyes to look like.I always wanted to get my eyes redone, but I hesitated a lot as it is my second time. I was afraid that my eyes might get even worse, and revision generally costs more money than the first time. This summer I finally decided to get my eyes redone, and I took about a month searching for a plastic surgeon. And I think Dr. Kim was THE PERFECT CHOICE for me."
"Five days after surgery I returned to get my sutures removed. Pretty quick and painless. I could already see my eyes healing nicely and my new eye lid shape start to form. Can't believe they already looked so natural!! A few weeks later my swelling has improved even more. My friends and family love my new eyes and are shocked as well that I just had surgery only a few weeks ago. Not only do I have beautiful eyes, but I can now open my eyes more effortlessly. My eye lids just feel more lighter and it just feels easier to open my eyes. Thank you Dr. Kim for giving me my amazing new eyes and really taking care of me throughout the whole process."