Conveniently located to serve the areas of Los Angeles and Beverly Hills
Natural Looking Results for Men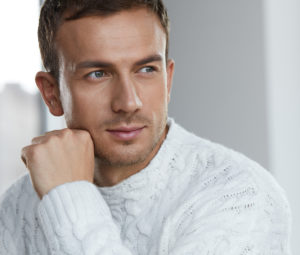 Eyelid surgery is also known as blepharoplasty, and while it can be a transformative procedure for any patient struggling with drooping eyelids, there are specific considerations in order for male patients to enjoy natural-looking, masculine results.
There are specific characteristics of male facial anatomy. Among these are the positioning and shape of the eyebrow, and the angles of the canthi, or the inner and outer corners of the eyes. Achieving a natural-looking improvement is important for any patient pursuing plastic surgery, but while certain techniques might satisfy female patients, many surgical approaches can lead to an unwanted and unsettling appearance for men. It's important that the surgeon not only successfully restores function but does so using an approach that preserves masculine features. Dr. Kenneth Kim has developed specialized techniques documented in his numerous publications, the results of which have been enjoyed by patients internationally. Male patients concerned with brow and eyelid drooping, or ptosis, can rest assured that they'll receive a tailored approach with natural-looking, masculine results when they choose Dream Medical and Dr. Kim. To schedule a personal consultation at our Wilshire offices and learn more, call 213-700-4297, or fill out a convenient online form to get started.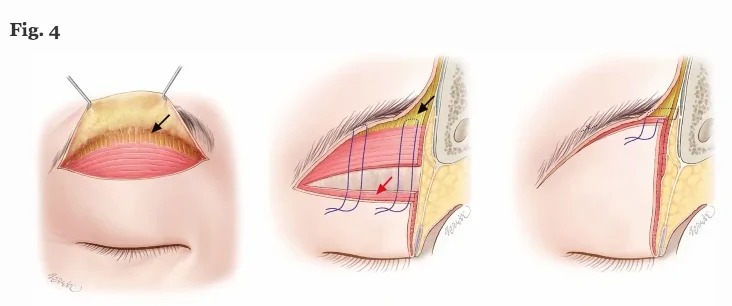 The aging process does not discriminate, and today's men are concerned with maintaining a youthful, vibrant look. Drooping eyelids contribute to a tired, aged appearance. This can keep men from presenting themselves as competitive and engaged, whether in their professional or social life. And, because men have different features and skin than women, the aging process affects them differently. When it comes to aging around the eyes, two different components are at play. Static changes occur to the bone structure and the fat pad beneath the eyebrow. Dynamic changes occur as the muscle that lifts the brow, the frontalis, loses muscle tone, and begins to interact differently with other muscles, including the orbicularis muscle that encircles the eye socket. As the skin produces less collagen, it begins to droop, which is referred to as dermatochalasis and results in bags above the eyelid. This is often accompanied by eyelid ptosis, when the tiny muscles that lift the eyelid weaken, resulting in additional drooping for a tired-looking expression and even a compromised field of vision. (1)
These effects can be resolved by an upper eyelid lift and a brow lift. However, the results can be less than favorable for men if not performed with a good understanding of male facial anatomy.
Unfortunately, it's not hard to list off A-list celebrities that have had unfortunate results from rejuvenating plastic surgeries. Poorly performed blepharoplasties or forehead lifts can leave men with upper facial features that look "done" and appear overly feminine. 
Considerations for Male Eyelid Surgery
During a blepharoplasty, an incision is made that follows the eyelid crease to excise excess eyelid skin and fat. If this incision is overly extended, the eyelid crease can appear exaggerated and effeminate. 
Our eyelids are the thinnest area of skin in our entire body. When too much of this thin skin is removed, the thicker skin above the crease is forced to function as the new eyelid. This can create a puffy appearance, as the thicker skin is stiffer and unable to move and crease in the same way as the original eyelid skin. 
During a lateral canthoplasty, the outer corners of the eyes are adjusted to widen the eyes and improve vision. However, if not performed with care, the angles of the outer eyes can become lifted for a "cat-eye" appearance. Female patients typically don't mind and may have been enhancing these angles with eye makeup before their surgery. But in male patients, this can create an unsettling and overly feminine or leonine appearance. 
In females, an arched eyebrow that rests above the crest of the brow is considered ideal. Men typically have a flatter, thicker eyebrows that are positioned lower on the forehead. During a forehead lift, skin is typically removed from above the hairline, and the entire forehead is lifted upwards. This is often performed with two incisions above the temples, which pull the outer part of the eyebrow, or "tails" of the eyebrows upward. This increases the angle of the arch, which can leave men with an unnatural effect, and make it obvious that they've "had work done." Other approaches position the entire eyebrow higher on the forehead, contributing to a permanently "surprised" expression. 
Dr. Kim specializes in eyelid surgery and has developed innovative techniques that successfully resolve ptosis with natural-looking results for men. These techniques avoid the risk of feminized features while still improving the function of the eyelids. 
A sub-brow lift leaves the eyebrows in their original position and allows the original skin of the eyelids to function naturally. This procedure is performed by removing a specially shaped piece of skin from just underneath the eyebrows. 
This allows Dr. Kim to access all the muscles involved, and use them to the patient's advantage.
The orbicularis occuli, the thick muscles that encircle each eye, are lifted and anchored to the frontalis muscle of the forehead. After making the incisions, Dr. Kim also has access to orbicular fat, which he can remove as needed to eliminate puffiness from above the eye. When the incisions are sutured closed, the drooping or puffy skin is pulled upwards towards the eyebrows, which remain in place. Any scarring is then carefully concealed beneath the lower hairline of the eyebrow. Dr. Kim's technique not only allows the eyebrow to remain in the same position, and the skin of the eyelid to crease normally, but it also ensures that the natural movement of the eyebrow is preserved. (2)
Benefits of Awake Anesthesia
Besides effective techniques and natural-looking results, one of the main advantages of eyelid surgery at Dream is that Dr. Kim performs eyelid surgery and many of the other procedures that he offers using Awake Anesthesia. Patients are kept comfortable and relaxed, but conscious. And most importantly, they avoid the significant risks and side effects associated with general anesthesia. 
Awake Anesthesia allows Dr. Kim to use strategic injections of a local anesthetic to target only the nerves in the treatment area. Patients remain numb and comfortable long after their procedure comes to a close. 
Men who opt for Awake Anesthesia are also able to return to work or play faster because there are no lingering side effects of general anesthesia, and using only local anesthesia also prevents the excessive bruising and bleeding that can occur after procedures performed with general anesthesia. 
General anesthesia causes a dramatic decrease in the rate of all of the body's functions. Breathing must be carefully monitored, and patients are intubated to ensure that they receive proper levels of oxygen. The heart rate also slows, which leads to a dramatic dip in blood pressure. As a result, there's less bleeding during surgery, which can lead to the surgeon being unaware of the incidental trauma caused to the tissue. As the anesthesia wears off, blood pressure quickly returns to normal levels, and the surge of blood and pressure change can put additional strain on the damaged tissues, leading to subsequent bruising and discoloration. All this leads to an inflammatory response, which means more swelling, more discomfort, and a longer recovery period. But with Awake Anesthesia, patients are back to looking and feeling like themselves in less time, and with less discomfort.  
A VITAL ADVANTAGE FOR AGING PATIENTS
It's truly unfortunate that many of today's anti-aging procedures utilize general anesthesia. General anesthesia is quite a cocktail, typically containing medications such as opioids, hypnotics like propofol, and the dissociative drug ketamine. Older patients are particularly vulnerable to the neurological damage that these substances can cause. A recent article in the Wall Street Journal examined several cases and clinical studies that pointed to a connection between general anesthesia used during surgical procedures and subsequent cognitive decline, even suggesting a link to the development of Alzheimer's. Looking good in your golden years shouldn't risk your ability to enjoy them – or your life.
A personal consultation with Dr. Kim allows him to assess your candidacy for eyelid surgery and to plan the appropriate approach. You'll have the opportunity to chat with Dr. Kim about your concerns and lifestyle, and learn more about this fascinating part of the face. Dr. Kim will also perform a comprehensive examination of your orbital region: identifying any ptosis, its location and extent is crucial for a successful procedure. This will allow him to plan his surgical approach and allow you to better understand the details of your procedure and recovery. Once you've been approved for your eyelid surgery, you'll receive detailed instructions on how to prepare for your procedure, and exactly what to expect during your recovery. If you're ready to get started, call 213-700-4297 to reach Dream's Los Angeles offices on Miracle Mile.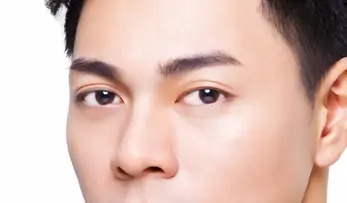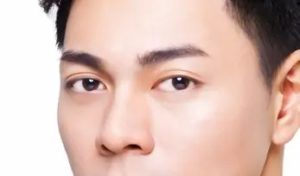 Eyelid surgeries typically take about a week of recovery and another several week for any lingering swelling to dissipate. At this point, you'll enjoy an improved field of vision, significantly less puffiness and sagging over your upper eyelids, and a more youthful, alert appearance. The sub brow lift technique and Awake Anesthesia ensure that you'll maintain a masculine, natural-looking appearance, and renewed confidence to continue enjoying everything life has to offer. 
How Much Does Eyelid Surgery for Men Cost in Los Angeles?
The cost of your eyelid surgery will depend on the details of Dr. Kim's surgical approach and the extent of any existing ptosis. As a result, the final cost of this procedure will vary slightly from patient to patient. You'll be given a comprehensive breakdown of the cost and associated fees following your personal consultation with Dr. Kim. To learn more about the other services offered at Dream Medical group, and the other advantages that our patients enjoy, take a look at our blog!
Kashkouli, M. B., Abdolalizadeh, P., Abolfathzadeh, N., Sianati, H., Sharepour, M., & Hadi, Y. (2017). Periorbital facial rejuvenation; applied anatomy and pre-operative assessment. Journal of Current Ophthalmology, 29(3), 154–168. https://doi.org/10.1016/j.joco.2017.04.001
Kim, H. S., & Kim, K. K. (2020). Subbrow Lift Using Frontalis Sling to Correct Lateral Orbital Laxity. Aesthetic Plastic Surgery, 44(6), 2119–2126. https://doi.org/10.1007/s00266-020-01879-9
Brown, E. N., Pavone, K. J., & Naranjo, M. (2018). Multimodal General Anesthesia. Anesthesia & Analgesia, 127(5), 1246–1258. https://doi.org/10.1213/ane.0000000000003668